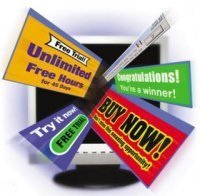 From the article:
"If you're a long-time reader of this blog then you'll know I've reviewed her book before, but Kristin Zhivago's Roadmap to Revenue: How to Sell the Way Your Customers Want to Buy has been a great influencer of how I think about marketing. Thinking like a marketer is all well and good, until it's time to sell a product or service to someone who is not, and will never be, a marketer.
Who are you trying to sell to? The customer.
And how does your customer think? Unless you are very lucky, he or she probably does not think like you. And in order to sell to them, you need to know what they are feeling, thinking, and planning on doing. [..]"
Read the entire article here: http://www.business2community.com/strategy/how-to-think-like-a-customer-0203450
Via
Flavian Mihai