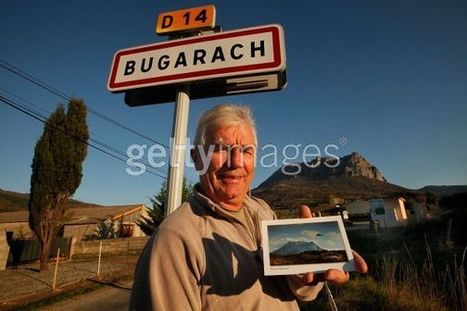 Photo by Patrick Aventurier/Getty Images
BUGARACH, FRANCE - NOVEMBER 24: The mayor of Bugarach, Jean Pierre Delord, poses with a postcard showing 'Ufo' in front of the village.
Some are claiming the village of Bugarach will be the only surviving settlement following a devastating apocalypse in December 2012, on November 24, 2011 in Bugarach, France. Although free publicity has boosted the housing market in the village, the Mayor is concerned about the worldwide publicity and the increased volume of people it might attract to the village and it's mountain, Pic de Bugarach.