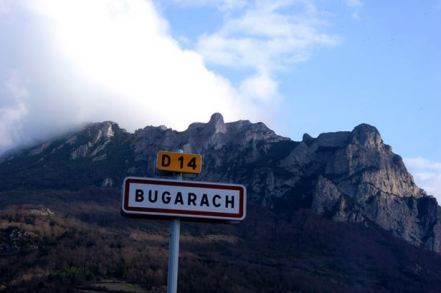 Thousands of people have flocked to Bugarach, a small village in southern France to await doomsday. New Agers believe that a mountain, Pic de Bugarach, houses alien spaceships and that the UFOs will emerge on December 21 to whisk them away to a new spiritual world. This "alien garage" has attracted New Agers since the 60s with rumors of mystical powers and special magnetic waves.
Pic de Bugarach is 1230 meters high and is the tallest mountain in the Corbieres range. It is thought to have inspired Jules Verne's Journey to the Center of the Earth and Steven Spielberg's Close Encounters of the Third Kind.
For now, the village is dealing with an incredible influx of tourists climbing naked to the top and holding strange worship services.
Will things return to normal on December 22, or will the non-believers be the fools?