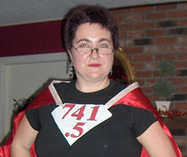 "However, our students—unlike most robots—do remember the programs they've been told to run before. Even the bad ones. So even though we've created something new and different, many students will fall back into old habits.
This is a challenge I know I'm not alone in facing; I've talked about it with colleagues both at my school and in other schools. It is so frustrating. We want to make the shift to inquiry-driven, student-centered work that builds critical thinking ability. But we can't make that shift all at once. But in order to make the small shifts, it seems like we have to overhaul the entire culture. But we can't. . . you get the idea.
I don't know the answer for this, but I am starting to think about the spring research season and how we can help students reprogram their own learning behaviors..."