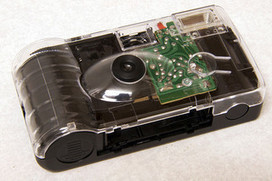 "When it comes to the classroom, however, there are complications with requiring Twitter. These include:
Some professors are uncomfortable requiring students to use a commerical service for their classes. Requiring Twitter is different from, say, requiring a textbook printed by a commercial publisher, because Twitter requires personal information of students.
Some professors are uncomfortable with the public nature of Twitter. They don't want to require students to create content that significant others, family members, or potential employers might discover—not necessarily because they expect students to write controversial material on Twitter, but because they want students to feel free from such concerns within their classrooms.
Twitter in the classroom can seem to students like a creepy treehouse. Most academics who require Twitter do it for other reasons than to have their students interact socially with them, but it might seem otherwise to students.
In my digital humanities classes, I do require students to use Twitter so they can follow the most dynamic conversations happening among practitioners in the field. Love it or hate it, digital humanists are talking on Twitter. Here's the assignment..."