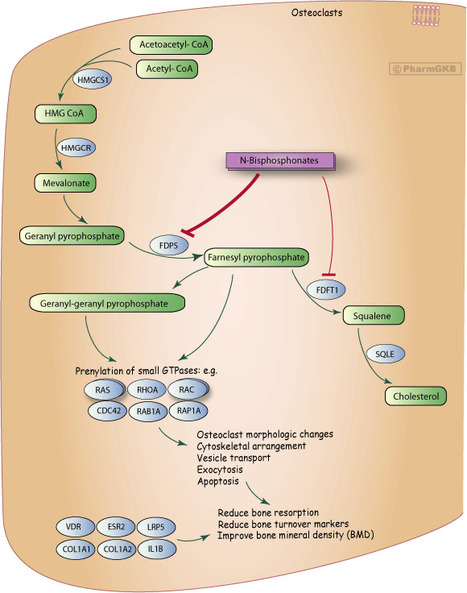 "Three to four years of treatment with bisphosphonates to boost bone density is not linked to a lowered risk of invasive postmenopausal breast cancer, concludes an analysis* of data published in JAMA Internal Medicine.
Some studies have suggested that bisphosphonates, which are commonly used to treat osteoporosis, may curb the risk of tumour growth and spread, while some observational studies have suggested bisphosphonates may protect women from breast cancer.
The researchers analysed the relationship between postmenopausal breast cancer and bisphosphonate use by looking at data from two randomised, double-blind, placebo-controlled trials.
The Fracture Intervention Trial (FIT) randomly assigned 6,459 women aged 55 to 81 to alendronate or placebo, with an average follow-up of 3.8 years.
The Health Outcomes and Reduced Incidence with Zoledronic Acid Once Yearly-Pivotal Fracture Trial (HORIZON-PFT) randomly assigned 7,765 women aged 65 to 89 to annual intravenous zoledronic acid or placebo for an average follow-up of 2.8 years."