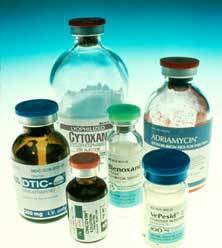 "Among women with advanced breast cancer, those with distant metastases were more likely to experience chemotherapy dose alterations due to increased symptom burden and interference with daily life, according to study results presented at the 2014 Oncology Nursing Society Annual Congress.
"Changes in chemotherapy protocol such as dose delays, reductions or stoppages can lead to suboptimal treatment of cancer," the researchers wrote. "Yet, little is known about the relationship of alterations in chemotherapy and symptom severity and interference with daily life. Clinicians need to understand specific aspects of symptoms, as well as which symptoms may hinder dose completion, so they can provide focused symptom management interventions."
Researchers reviewed data from 385 women with advanced breast cancer enrolled in a randomized clinical trial to assess these factors associated with chemotherapy dose alterations. Data were collected at baseline, 5 weeks and 11 weeks.