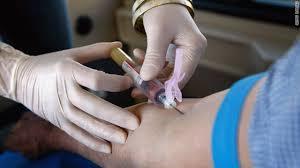 "A blood test has been designed that can accurately detect the presence of advanced breast cancer and also may precisely monitor response to cancer treatment. The test, known as the cMethDNA assay, accurately detected the presence of cancer DNA in the blood of patients with metastatic breast cancers up to 95% of the time in laboratory studies.
Currently, no useful laboratory test exists to monitor patients with early stage breast cancer who are doing well, but could have an asymptomatic recurrence, said Saraswati Sukumar, PhD, of the Johns Hopkins Kimmel Cancer Center in Baltimore, Maryland. Generally, radiologic scans and standard blood tests are indicated only if a woman complains of symptoms, such as bone aches, shortness of breath, pain, or worrisome clinical examination findings. Otherwise, routine blood tests or scans in asymptomatic patients often produce false positives, leading to additional unnecessary tests and biopsies, and have not been shown to improve survival outcomes in patients with early stage breast cancer who develop a recurrence.
Sukumar said that the current approach to monitoring for recurrence is not ideal, and that "the goal is to develop a test that could be administered routinely to alert the physician and patient as soon as possible of a return of the original cancer in a distant spot. With the development of cMethDNA, we've taken a first big step toward achieving this goal."