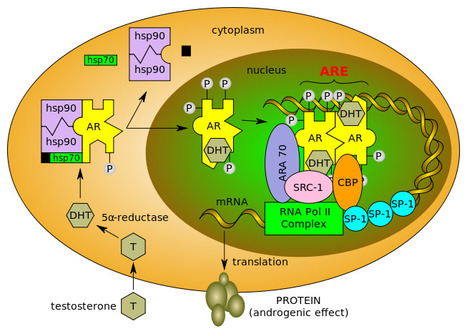 "The androgen receptor (AR) plays a central role in the oncogenesis of different tumors, as is the case in prostate cancer. In triple negative breast cancer (TNBC) a gene expression classification has described different subgroups including a luminal androgen subtype.

The AR can be controlled by several mechanisms like the activation of membrane tyrosine kinases and downstream signaling pathways. However little is known in TNBC about how the AR is modulated by these mechanisms and the potential therapeutic strategists to inhibit its expression.

Methods: We used human samples to evaluate the expression of AR by western-blot and phospho-proteomic kinase arrays that recognize membrane tyrosine kinase receptors and downstream mediators.

Western-blots in human cell lines were carried out to analyze the expression and activation of individual proteins. Drugs against these kinases in different conditions were used to measure the expression of the androgen receptor."