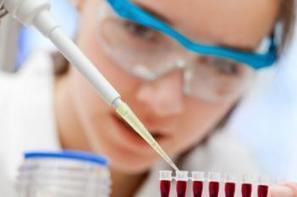 "The research team, led by Saraswati Sukumar, the Barbara B. Rubenstein professor of oncology and co-director of the Breast Cancer Program at the Johns Hopkins Kimmel Cancer Center, recently published their findings in the journal Cancer Research.
After a breast cancer patient has been treated successfully, their risk of recurrence is measured by standard blood tests and imaging, according to Sukumar. But these tests are generally only initiated if a patient complains of symptoms, such as pain, shortness of breath or bone aches.
If a patient is asymptomatic, routine blood tests and scans can produce false positives. The researchers say this can lead to unnecessary tests and biopsies.
With these factors in mind, the research team wanted to develop a non-invasive test that could detect breast cancer recurrence earlier and more accurately than current methods, and that could be administered routinely during doctors' visits.
Researchers say the cMethDNA assay can detect hypermethylation in 10 breast cancer-specific genes, which identifies breast cancer recurrence with up to 95% accuracy.
To see whether a patient is at risk for breast cancer recurrence, the test determines whether hypermethylation - a process that silences genes that keep cancers in check - has occurred in any of the breast cancer genes. Signs of hypermethylation in the breast cancer genes indicate that the cancer is likely to recur.