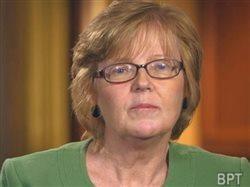 "(BPT) - When Ginny Knackmuhs beat early-stage breast cancer and had routine checkups during the years that followed, she thought the disease was behind her. But in 2009, she was shocked to receive another diagnosis of breast cancer. This time it was metastatic, the most advanced kind.
"I went through a lot of the normal stages that people experience," says Knackmuhs. "You're angry. You're guilty. You're trying to figure out why this happened to you. I was in denial a long time." During that time, Knackmuhs had difficulty finding resources that addressed advanced breast cancer.
To raise awareness of metastatic breast cancer (MBC) and support patients like Knackmuhs, MedImmune Specialty Care Division of AstraZeneca has launched the My+Story online resource center at www.mymbcstory.com, which houses tools and information tailored for women living with advanced breast cancer. The site also contains links to patient support groups that have specific programs for patients with MBC: Living Beyond Breast Cancer (LBBC) and Metastatic Breast Cancer Network (MBCN).