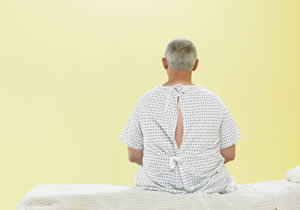 "A type of mutation that develops after breast cancer patients take antiestrogen therapies has been identified. These mutations help to explain why patients often become resistant to these types of therapies.
The discovery stems from a program at the University of Michigan (U-M) Comprehensive Cancer Center, in Ann Arbor, called Mi-ONCOSEQ in which patients with advanced cancer have their DNA and RNA sequenced to identify all types of genetic mutations that could play a role in the cancer. Researchers use the findings to help direct therapies they think will work best. But they also use the data to find new genetic links. The detailed analysis means that researchers can identify anomalies among a small number of patients.
In this case, they looked at 11 patients with metastatic breast cancer that was classified as estrogen receptor (ER)-positive, meaning the cancer is influenced by the hormone estrogen. This is the most common type of breast cancer."