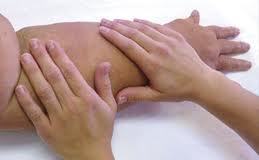 "It's a life-threatening side effect of breast cancer but experts say there is a new way to tackle "lymphedema."
Lymph nodes throughout our body help collect and filter infections and abnormal cells out of the body.
However, lymph nodes are often removed during breast cancer treatments, which can lead to painful swelling in the arms.
Marcia Pearson was 49 when she was diagnosed with breast cancer.
Pearson said, "Had a lumpectomy, that was in 1997. In 2001, I started to get in my left arm a little bit of pain."
It quickly progressed throughout her upper body."