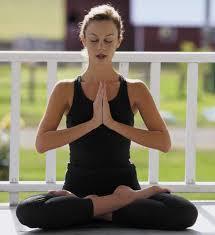 "The use of a yoga program helped to reduce symptoms of insomnia among women with breast cancer undergoing hormonal therapy, and also resulted in an improved quality of life, according to new data presented at the annual meeting of the American Society of Clinical Oncology's 2013 in Chicago.
"Sleep difficulties and insomnia are highly prevalent in breast cancer survivors on hormonal therapy, such as tamoxifen and aromatase inhibitors," said Luke Peppone, PhD, MPH, of the University of Rochester Medical Center.
According to background information, more than 30% of breast cancer patients on aromatase inhibitors report reduced sleep quality and about 20% of those women exceed the threshold for clinically significant insomnia."