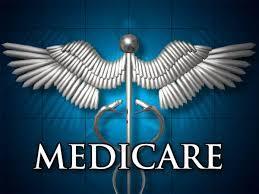 "ASCO this week urged congressional leaders to enact the SGR Repeal and Medicare Provider Payment Modernization Act of 2014 (S 2000/HR 4015), bicameral and bipartisan legislation introduced last week by leaders of the House Energy and Commerce, House Ways and Means, and Senate Finance Committees, before the current Medicare physician payment "bridge" expires on March 31.
ASCO has long-advocated for repeal of the flawed sustainable growth rate (SGR) formula used to set Medicare physician payments and adoption of a more rational, reliable payment system that reflects the reality and cost of today's medical practice environment. In a letter to congressional leadership, ASCO urges lawmakers to repeal the SGR and enact permanent reforms before the short-term payment "bridge" that replaced the scheduled 23.7 percent payment cut with a 0.5 percent update expires at the end of March.
"We ask that you consider this legislation and urge you not to pass another short-term patch, which will only exacerbate the instability in oncology practices around the country," said ASCO President Clifford A. Hudis, MD, FACP.
ASCO believes the SGR repeal legislation represents significant progress toward that goal. Bill highlights:
• Repeals the SGR
• Provides a 0.5 percent payment update for five years
• Emphasizes quality improvement
• Supports the use of clinical data registries
• Streamlines current federal incentive programs
• Encourages provider participation in alternative payment models, including patient-centered medical homes"