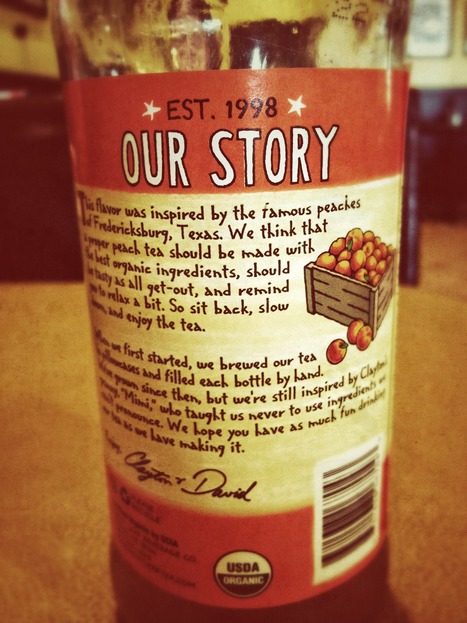 To illustrate the power of brand storytelling, I've decided to start featuring brands that get it.
Sometimes a brand's story is the only deciding factor between you and the other guy for consumers like me. And that was the case for Sweet Leaf Tea.
Fortunately, in addition to taking the time to design a great label, the company also takes the time to brew and bottle a delicious tea.
Right before I began writing this post, I decided to find out if Sweet Leaf Tea had gone the extra step and shared their story online. I'm happy to say that I was not disappointed.