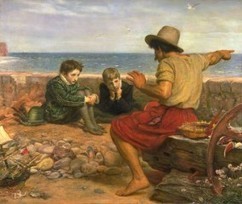 Writing is a craft. Be it in fiction or in a business context, words are your raw material.
A story, fiction or otherwise is shaped by plot and characters. It seems a simple enough process. So why does the finished story so often lack the vision you started with? Why don't the words flow together on the page to create the scenes and the characters that were so vivid in your mind just a short while ago?
It could be that you are so focused on the writing that you've forgotten to let the storyteller speak.