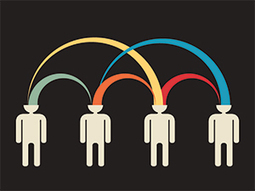 Read about three tools that are designed to help you find influencers on Twitter, LinkedIn and Google+ and see some of our favorite features about each one!
Intermediate/ Digest...
For Twitter: Followerwonk
The tool, which delves deeply into Twitter analytics, can show you things from who your followers are and where they're located to when they tweet, what keywords are used most often by your followers (or those you follow), who you're following relative to someone else, and when your most active hours for retweets are. Finding influencers is made easy by the search Twitter bios function. Enter a keyword – a product name, a topic, an industry, whatever seems relevant – and Followerwonk generates a report for you of everyone who uses that term or phrase in their Twitter bio.
For Google+: Circle Count
Designed to help you understand Google+, the homepage of the tool shows popular categories like: people with highly engaging content, most followed profiles and pages, and today's cream of the crop which highlights interesting profiles. All of the categories are great places to look for inspiration and creative ideas. Feature we really like: the profile also shows how many public circles the person has been shared in. Taking it one step further the Circle Count reports who shared, the number of followers they have, the date of the share, how many users are in the circle they shared to, and how many comments, reshares and +1s the share received. That feature is a great way to identify the influencers that are engaging with your content and have a noticeable interest in that topic. You can click on any name in the author column and be taken to their Circle Count report and follow their page from there.
For LinkedIn: Influencers Program
Launched a little over a year ago, the Influencer Program on LinkedIn allows thought leaders to share their original content directly with LinkedIn users. Users in turn can follow influencers to read and interact with their content, along with sharing it with their own networks.
__________________________________
► NEW: iNeoMarketing makes content marketing easy with the new Q8 Content. Q8 fills your content pipeline daily with relevant articles that your audience wants to read. Learn more and sign up for the beta program: http://www.Q8content.com.
► Receive a FREE daily summary of The Marketing Technology Alert directly to your inbox. To subscribe, please go to http://ineomarketing.com/About_The_MAR_Sub.html (your privacy is protected).
Via
marketingIO