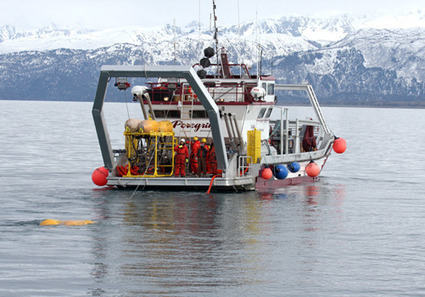 Several of Greenpeace's friends recently filed a lawsuit to challenge a decision by the U.S. National Marine Fisheries Service (NMFS) allowing oil company Apache Alaska Corporation to kill up to 30 Cook Inlet Beluga Whales.
The NMFS decision to issue a deceptively bland-sounding "incidental take authorisation" will allow Apache to kill up to 30 whales every year as part of its three-year seismic surveying programme for possible oil and gas reserves.
It has been estimated that there are less than 300 Beluga whales left in the inlet, so the decision effectively means that no action will be taken against Apache even if up to 1-in-10 of the local beluga population is killed as a result of the seismic testing it will carry out over 160 days in the area.