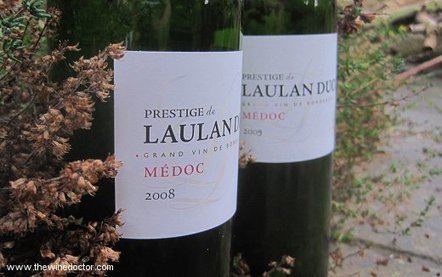 Searching news about my friend Frédéric Ducos, I found this excellent story told by Chris Kissac in thewinedoctor.com.
How Château Laulan-Ducos, which used to be a familial estate producing excellent Bordeaux wines for everyone, became an unnafordable luxury brand in China within a few months.
Will craftsmen vintners like Frédéric & I be all gone in a near future ?
Hopefully Chinese investors will not bring Medoc gravels nor Entre-deux-Mers chalky-clay terroir in China ;-)
Régis Chaigne
Excerpt of Chris article :
"A profile and tasting of the wines of Château Laulan Ducos, acquired by Richard Shen of TESiRO in 2011, with some history of the estate and details of vineyard and vinification...we shall no longer see or taste them in Europe it seems, and so I suspect my knowledge of Laulan-Ducos will soon be little more than a collection of aging tasting note"