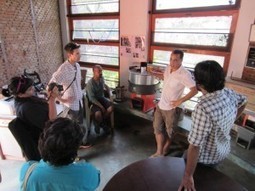 Dave Foster (Advertising '05) is a social innovation designer, focused on creating solutions for social and environmental benefit based on deep understanding of issues and communities in need.
His expertise is in social enterprise, sustainability and, increasingly, development and appropriate technologies.
He is the founder and editor of BoP Designer, a website and blog dedicated to "solutions and social innovations at the 'base of the pyramid'". His personal portfolio can be found at davefoster.info. Dave currently lives in Dubai, UAE.