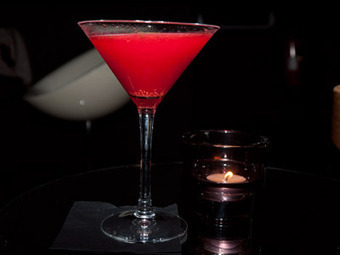 "Not too long ago while searching for a place to have drinks with some of my favorite ladies I stumbled upon The Art Room which opened this year and was given a mention in a fabulous recently started French magazine dedicated to everything Paris, Vivre Paris!
In a small narrow street in Paris' 2nd district is this three level, intimate, chic bar ready to be discovered. The music is electro-pop, the interior is a slick design with cozy nooks here and there. It was surprisingly smaller than I had expected so I was thankful it wasn't packed on the night we chose to go. You do have a bit more room downstairs where there is a second bar for when it gets really busy but if you want to watch the magic happen it is on the main floor.
The concept is simple, Cocktails straight out of the kitchen not the bottle. The cocktails are based on a culinary approach marrying flavors together from fruit to spices rather than use processed mixes of sometimes astonishing color."