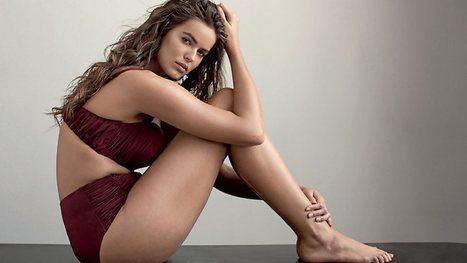 THIS month marks the first anniversary of international Vogue editors signing a health initiative to promote positive body image within their pages.

In an example of the fashion world thinking globally and acting locally, Vogue Australia editor Edwina McCann has already knocked back a number of models for being too thin.

And on Monday she will launch her June edition, dubbed the Body Issue, focusing on exercise, nutrition and models of a range of sizes and ages.

This includes a swimwear shoot with New York-based Australian plus-size model Robyn Lawley, who has previously featured on the cover of Vogue Italia.
McCann said yesterday: "In the magazine we're moving away from those very young, very thin girls. A year down the track, we ask ourselves what can Vogue do about it? And an issue like this is what we can do about it. If I was aware of a girl being ill on a photo shoot I wouldn't allow that shoot to go ahead, or if a girl had an eating disorder I would not shoot her."


McCann said she had just recast two models in an international shoot because the digital photographs sent through showed they were too thin.
Sarah Spence, national communications manager for the Butterfly Foundation for Eating Disorders, applauded the ongoing Vogue health initiative, but believed it needed to go further.
"It shows they are taking steps in the right direction to create a greater awareness of body shapes and sizes," Ms Spence said. "But we would recommend that they take stronger steps so that the culture in our society that is so prevalent, that values one body shape and size, can change."
The Butterfly Foundation supports the voluntary industry code of conduct on body image launched by the federal government's National Advisory Group on Body Image in 2010.
The code suggests the use of a wider range of sizes, shapes and ethnicities in the fashion, media and advertising industries.
"The situation won't change overnight," Ms Spence said. "It will involve an ongoing conversation between the media and fashion industries to overcome the very ingrained thoughts and culture that says if you're not one body shape, size or ethnicity you're not valued."
Lawley saw herself as a positive role model for young women.
"I hope that women can look at me and relate or feel better about their bodies," she said. "Too often we focus all our energy on diets instead of nutrition, I think it's better to be happy and content with your natural size."