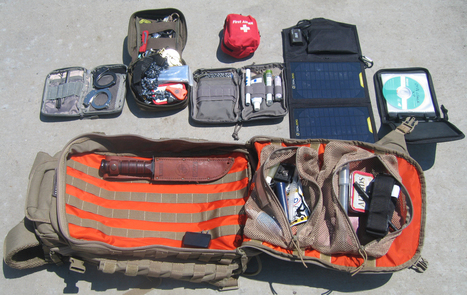 The Tiered approach:
Tier 1: On your Person
Tier 2: In your EDC bag carried with you
Tier 3: Kit in your home, office, or your vehicle
Redundancy
To properly utilize this tiered approach, REDUNDANCY is critical. In every day, and especially disaster, situations, it is very easy to misplace, damage, or otherwise loose essential items that belong in your EDC kit. We obviously can't carry 10 of everything with us everyday so it is important to ensure an item's functionality is duplicated in other Tiers.
Minimalization
Tier 1 items are typically smaller versions of items in the EDC Kit from Tier 2 and Tier 3. These smaller versions provide basic functionality, until the EDC kit from Tier 2 or 3 can be used. This allows one to carry, where appropriate, full-sized items in Tier 2 and 3 EDC kits with greater functionality.