Scoop.it!
Kodak opent nieuw democentrum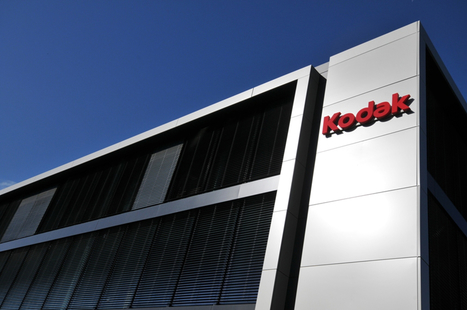 arthur lubbers's insight:
'Wie denkt dat print dood is en Kodak niet meer bestaat, is dom. Die mag je beledigen en terug naar school sturen.' Dat waren de woorden van Antonio Perez, ceo van Kodak, eind vorige week bij de opening van het Kodak Technology Centre in Eysins (Zwitserland). Het gloednieuwe pand is het Europese hoofdkantoor en demo- en technologiecentrum van het 'nieuwe' Kodak. Want na alle financiële perikelen (Chapter 11) is het bedrijf dat ooit zo groot werd dankzij de filmrolletjes weliswaar uit de consumentenmarkt gestapt, als het gaat om 'functional printing' is het concern met een jaaromzet van circa 2,5 miljard euro een belangrijke speler. Twee typische Kodak-technologieën waarmee Kodak nieuwe markten gaat bestormen zijn de Stream-inkjettechniek en de Squarespot-belichtingstechniek.


Smart packaging
In de grafische markt heeft Kodaks' Squarespot-belichtingstechniek zich met een installed base van 12.000 printsystemen en 16.000 plaatbelichters al lang bewezen. Diezelfde techniek voor het belichten van ctp-platen zal meer en meer worden toegepast voor 'functional' printing en 'smart' packaging. Dan moet men denken aan het printen van componenten voor touchscreens – waarvoor al OEM's zijn gesloten – en elektronische schakelingen (printed electronics). In de nabije toekomst zal bijvoorbeeld vooor RFID-toepassingen geen aparte tag meer hoeven worden toegevoegd aan de (met geleidende inkt) geprinte antenne. Dan zal de gehele RFID-label in een keer geprint worden op een product.
Een ander voorbeeld van smart packaging die dankzij de Kodak-techniek waarschijnlijk mogelijk wordt is het direct printen met bioreactieve inkten op een foodverpakking, waarmee de consument kan zien of het product nog vers is. De consument houdt zijn vinger op een bepaalde plek op de verpakking, kleurt deze blauw, dan is het vers, bij rood niet meer.

Stream-inkjettechniek
Kodaks' inkjettechniek – waarbij zeer nauwkeurig honderdduizenden inkjetdruppeltjes per seconde uit de Prosper-inkjetkoppen kunnen spuiten – wordt zowel gebruikt voor full colour printen van magazines en kranten als het inprinten van variabele data op snelle offsetpersen. Hierbij kan gedacht worden aan personalisatie via adresgegevens en barcodes, maar ook variabele tekst en beeld voor direct mail. Niet alleen worden de Prosper-inkjetkoppen ingebouwd in rotatie- en krantenpersen, zoals bij Axel Springer, ook op 'traditionele' vellenpersen. Een van de grootste Britse drukkerijen Anton Group heeft voor grote oplages dm-drukwerk op een Heidelberg Speedmaster vellenpers een Cut Star-systeem geplaatst, waarmee vanaf de rol variabele data wordt geprint met Prosper-inkjetkoppen, waarna de rol inline wordt gekapt in vellen die rechtstreeks de vellenpers ingaan. De output: full colour gepersonaliseerde direct mail die met duizenden vellen per uur de pers uitrolt.
Ook hier zoekt Kodak graag de samenwerking met derden. Zo heeft Kodak onlangs samen met machinefabrikant Bobst aan slimme toepassing bedacht waarbij de Prosper-inkjetkoppen worden ingezet voor variabel printen bij verpakkingsproducties van flexibel vouwkarton.

Boekproducties
Kodak is een van de handvol spelers op de groeiende inkjetmarkt. De inkjettechnologie in tegenwoordig zo geavanceerd dat full colour afbeeldingen zich absoluut kunnen meten met de hoge offsetkwaliteit. De leek ziet geen verschil meer tussen een digitaal en in offset gedrukte mailing of brochure. Enig kritiekpunt blijft het printen van boeken. Totnogtoe blijft het blijkbaar moeilijk voor aanbieders van hoogvolume inkjetprinters om hoogkwalitatieve boekproducties te maken. In plaats van lekker leesbare tekst, lijken de letters bij inkjetdruk niet scherp en te dansen op het (romandruk)papier, wat een onrustig beeld oplevert en de leesbaarheid niet ten goede komt.