Scoop.it!
Protest tegen polymeren bankbiljet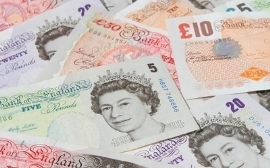 arthur lubbers's insight:
The Bank of England neemt deze maand de beslissing of zij vanaf 2016 overstapt op polymeren bankbiljetten. Het idee dat de aloude papieren pond na 300 jaar zal verdwijnen uit het straatbeeld is tegen het zere been van de Britse Print and Paper industry, die een online petitie zijn gestart om de Britse Centrale Bank over te halen af te zien van het plan.
Of dat zal lukken is nog maar de vraag. Een polymeren bankbiljet is gemaakt van een dun vel polypropeen. Hét grote voordeel van polymeerbiljetten is dat deze tot 2,5 keer langer meegaan dan papieren biljetten; ze beschadigen en vervuilen minder snel en zijn beter bestand tegen vocht. En hoewel de productiekosten dan hoger mogen zijn, zal het kunststof biljet uiteindelijk dus goedkoper zijn. Nog een voordeel, er kunnen transparante onderdelen in het biljet worden aangebracht, wat als extra beveiligingskenmerk kan fungeren.
Liefhebbers van het papieren biljet brengen daar tegen in dat niets op kan tegen het 'gevoel van papier' en dat het is gemaakt van recyclebare materialen als katoen. Ook zeggen zij dat de polymeren bankbiljetten te veel aan elkaar kleven.
Het is niet bekend welke drukkerij de polymeren biljetten voor de Britten mag gaan produceren en of de Nederlandse bankbiljettendrukker Joh. Enschedé ook in de race is hiervoor.

Polymeren bankbiljetten zijn overigens niet nieuw. Al in 1988 kwamen de eerst Australische polymeren dollars in omloop. Daarnaast kent men in Mexcio, Canada, Nieuw Zeeland en enkele exotische Aziatische landen plastic biljetten. In Europa kennen wij tot nu toe alleen de Roemeense leu en de Bulgaarse lev als polymeerbiljet. Vooralsnog lijkt het erop dat wij nog wel het nog wel een tijdje met de papieren eurobiljetten zullen blijven betalen.