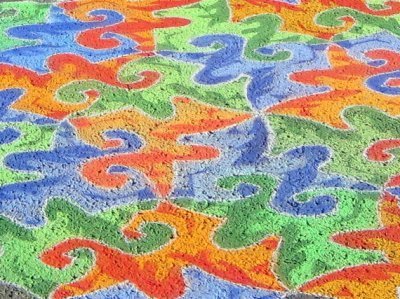 Today's focus technique for visual art is actually a combination of two separate strategies: Tessellations and Digital Photography.
For those of you who are not familiar, tessellations are mosaics using small squares to make repetitive patterns. This is a wonderful way for us to connect the arts with Common Core math in a very purposeful and authentic way. In terms of digital photography, much of the focus is placed composition and using the rule of thirds.
By combining Tessellations with Digital Photography, we have a rich and relevant technique that many students can engage with on multiple levels of understanding.
Click headline to read more and access hot links--
Via
Chuck Sherwood, Senior Associate, TeleDimensions, Inc
,
Angela Rupert