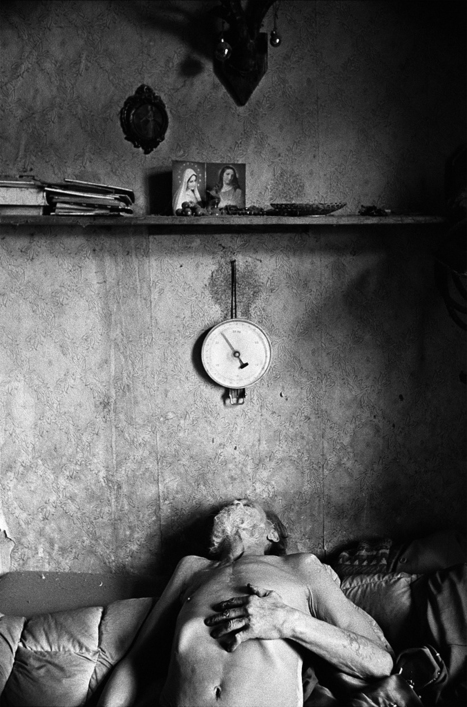 The inhabitants of Warsaw consider Brzeska Street, the very core of North Praga, the most neglected and dangerous district in the city (in my opinion the greatest local problem is stigmatization of the people living in the area). I would like to present you portraits of the street's residents, my neighbors, acquaintances, friends, people among whom I lived for so many years. The pictures taken in this place constitute the vast majority of my photographic work so far.
I only photograph people who I stay in close touch with. The pictures are a result of the long process where the release of the shutter is essentially an element of little meaning.
The protagonists of my photographs possess something unusual: they have faces. I could risk and state that today almost nobody shows their face and there are only a few people who still have them. The face disappears under layers of masks, which are adjusted to the roles that we are forced to play. We change our masks as easily as we change our identities. In public, we only present the image that we shape according to our needs. Our contacts stop being direct. Sometimes we communicate with each other but we are not able to encounter. I like thinking of my pictures as testimonies of the encounters and I count on them to convey a particle of the experience I took part in.