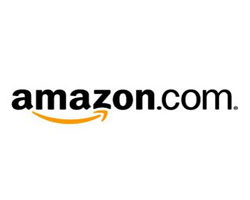 Amazon Collections
Amazon is giving customers the ability to create "collections", groups of merchandise in a Pinterest-like board. Cool idea, but clearly Collections is in its early beta. It is NOT easy to use.

If you want to put things in collections you must START from and STAY IN collections. Finding your collections in Amazon's jungle of a menus is not easy. Go to Your Account and to Personalization (almost at the bottom of the page) to find Collections.

Once you are "in" collections it is easy to add since a + Collections button appears under your search results. If you don't start in collections the + Collections button does not appear, thus the need to start and stay in this somewhat separate ecosystem if you want to use this new tool.

There is some "follow" and "following" capabilities, but these are not intuitive or very robust right now (making me think Amazon is most interesting in how we bundle). Eventually Collections could become social lists and cool ways to find out what people you follow like and are buying, but they are a tad chaotic and the UI is strange and non-intuitive (like much of Amazon).

The benefits to Amazon are clear, what the benefits will be for US (shoppers) may become more clear over time.

PS. What is clear is Amazon's desire to catch up in social media marketing. Their share widget is approach ubiquity and this attempt to create a "social shopping" product is comendable even if it is a tad ROUGH at the moment.
More On the new more SOCIAL Amazon on G+
https://plus.google.com/u/0/102639884404823294558/posts/dNL5TNYg2r6