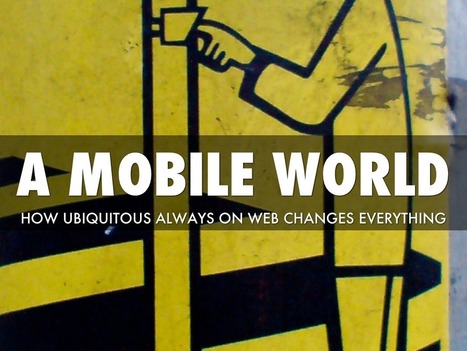 Cool, received a nice Tweet from @HaikuDeck today letting me know my A Mobile World will be featured in their Gallery soon: http://www.haikudeck.com/gallery

Take a long look through their gallery. I couldn't find ONE bad presentation. Sure it is their gallery, but still the high quality is testimony to how great a tool the team at @HaikuDeck created. The tool ROCKS.

More than JUST a presentation tool @HaikuDeck helps tell visual stories. How important is telling visual stories these days? A: Very :).

*****
If the web of connection was the first great storm then the mobile web is a tsunami of change.This @HaikuDeck explores how A ubiquitous always on web changes everything.