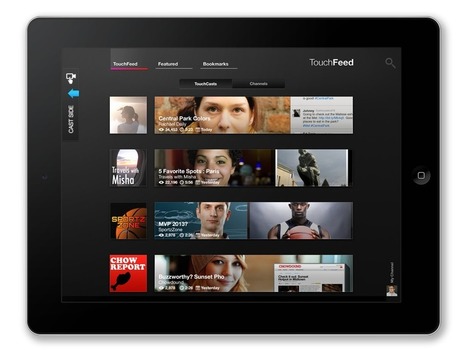 Cool Video App
The @TouchCastApp is a very cool iPad video app. Not EASY but cool this app helps you create video with embedded webpages, graphics and even a white board function (though I've yet to figure that one out).

I spent several hours with the app last night and succeeded in creating videos, shot with my iPad, with webpages, images and twitter feeds embedded in them.

The really cool part is any embedded widget is live with a touch. This means the video I shot this morning can have a live Twitter feed when someone views it next week.

Think about that for a minute. You shoot a video today that can be kept "current" by what you embed. You might create a new Twitter feed just for one of your videos. Lets say you create a TouchCast about a stock. You could embed a stock ticker so today's visitors could see where the stock is TODAY.
Imagine you are selling a product on Ebay. You create a TouchCast of the product and embed the auction. Place that video on your blog or store and someone can see and learn about the product even as they watch the auction live.
TouchCast's ability to create content that is LIVE via the web with embedded widgets is going to be very cool.