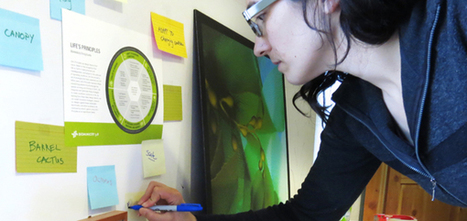 What is the DesignLens?
The Biomimicry DesignLens is a collection of diagrams that visually represent the foundations of our design approach. It includes the core components of this approach: Essential Elements, Life's Principles, and Biomimicry Thinking.
Who is the DesignLens for?
Biomimicry and the DesignLens can help you deeply observe the way life works, and provide a framework for using nature's genius to inform human design.
How to use the Design Lens
The DesignLens is intended to complement your biomimicry practice and education. You can browse the materials on our site, or download the Collateral Folder to print the diagrams or use them in presentations.
Via
Clive Hilton