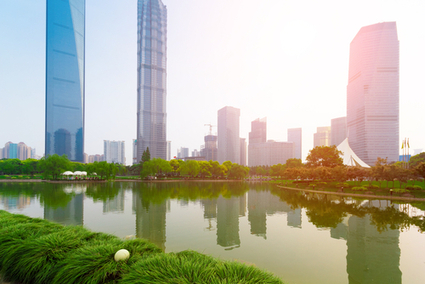 When you think of nature as it applies to building design, operation and maintenance, you probably think about the garden atrium in the building, the staged greenery throughout the lobbies or perhaps the views to common areas planted in greenery. However, there is a new "nature" within a building. It is a concept termed biomimicry, which literally means to mimic life.
In 1997 biologist and science writer Janine Benyus coined the term when she wrote the book Biomimicry—Innovation Inspired by Nature. Biomimicry has since become a design discipline that investigates how the natural environment operates, and more specifically, how living organisms create and solve design challenges. Design solutions adapted through the use of biomimicry are intended to foster a more sustainable human experience and existence. Major architectural design firms, in building and city design, are actively using this new discipline.
Through a process of reconnecting with nature and researching living organisms, the design teams, together with biologists, are looking at how natural systems operate and are "asking nature" as a means to inform their building design. How do living organisms capture, store and process water, sunlight and waste? How does nature cool, shade and recycle nutrients? In addition to some of the more basic building functions, other designers are looking at 3D printing and nanotechnology as a means to advance building material design and construction. The observations of lessons in nature are having a profound impact and are challenging the way things have been done since the industrial revolution.
Via
Olive Ventures