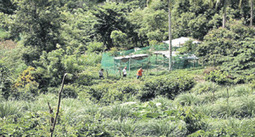 What has biodiversity got to do with business? A lot!
Investment, profit and growth rate are components of business. But there is an unknown ingredient that is crucial to sustained business productivity—biodiversity.
Business depends on biodiversity. Plant and animal species and their ecosystems provide business with both raw materials and products: clean air and water, food, medicine, water, building materials, paper, fuel, fiber; and services mentioned earlier, which are vital for a stable operating environment.