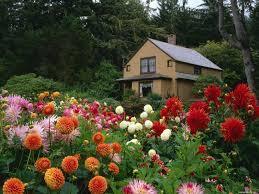 Science 2.0, March 23, 2012
- ▶ COMMUNICATION AMONG PLANTS AND OTHER SPECIES
Plants, while not generally thought of as being intelligent, do exhibit problem solving, planning, communication, and defensive behavior....
Plants can sense touch, hearing, smell, and electromagnetic waves.
http://www.science20.com/searching_mind/blog/plant_%E2%80%9Cbrain%E2%80%9D_2_communication_among_plants_and_other_species-88312
PLANTS CAN DO INCREDIBLE THINGS
WATCH ANIMATED VIDEO
CAN PLANTS THINK?
Ever heard of the Wood Wide Web? Neither had we until we watched this episode of AsapSCIENCE, and now we feel really, really bad about carving our name in that tree or hitting it with a stick, because it looks like plants have more smarts than we thought, whether they have recognizable thinking organs or not. We're surrounded by living beings who appear to be intelligent but we can't figure out how or why... http://holykaw.alltop.com/can-plants-think-video

Science Friday, January 03, 2014
▶ CAN PLANTS THINK? - A GREAT LISTEN FROM MICHAEL POLLAN
In his latest piece for The New Yorker, Michael Pollan discusses the scientific controversy regarding the field of "plant neurobiology," and whether plant intelligence exists. http://www.sciencefriday.com/segment/01/03/2014/can-plants-think.html
The New Yorker, December 23, 2013
▶ MICHAEL POLLAN: HOW SMART ARE PLANTS? http://www.newyorker.com/reporting/2013/12/23/131223fa_fact_pollan
WATCH
New Yorker, December 23, 2013
DO BEAN PLANTS SHOW INTELLIGENCE?
http://www.newyorker.com/online/blogs/elements/2013/12/video-do-bean-plants-show-intelligence.html
FRANCE24 TV, January 14, 2014
▶ U.S. 'SUPERWEEDS' EPIDEMIC SHINES SPOTLIGHT ON GMOs Why Are Countries Banning GMOs http://www.france24.com/en/20140113-us-superweeds-epidemic-shines-spotlight-gmos/
WATCH - DOCUMENTARY
"THE SECRET LIFE OF PLANTS"
"A fascinating account of the physical, emotional, and spiritual relations between plants and man." http://topdocumentaryfilms.com/the-secret-life-of-plants/
CG Compass, December 15, 2013
- ▶PLANTS ON PROZAC?!! BIOCHEMICALS MAY CAUSE HUMAN-LIKE REACTION IN PLANTS http://www.canadiangeographic.ca/blog/posting.asp?ID=983
-- LOVELY WATCH --
"DESCENDANTS"
- ▶ A SHORT, FASCINATING ANIMATED VIDEO ON PLANT SYMBIOTIC RELATIONSHIPS http://sco.lt/60gnmz
- ▶ ANIMALS KNOW WHAT PLANT HERBS THEY NEED TO REMAIN HEALTHY AND WELL http://sco.lt/653cxd
Quanta Magazine, December 16, 2013
▶ THE SECRET LANGUAGE OF PLANTS https://www.simonsfoundation.org/quanta/20131216-the-secret-language-of-plants/
- ▶ HOW CLOSELY TIED IS THE HEALTH OF TREES TO THE HEALTH OF HUMANS? http://sco.lt/5ax9hh
Science 2.0
- ▶ THE PLANT "BRAIN 3: DEFENSE, AVOIDING PREDATORS, ATTRACTING INSECTS, TIMED GENE SYNTHESIS http://www.science20.com/searching_mind/blog/plant_brain_3_defense_avoiding_predators_attracting_insects_timed_gene_synthesis-88470
WATCH
MOTHER TREE: HOW DO TREES COMMUNICATE?
http://www.scoop.it/t/biodiversity-is-life/p/2827188209/mother-tree-video-how-do-trees-communicate
July 6 2013 The Economist
- ▶ NEW STUDY SHOWS PLANTS TALK TO EACH OTHER THROUGH THE SOIL http://www.economist.com/news/science-and-technology/21580443-vegetables-employ-fungi-carry-messages-between-them-beans-talk
June 12, 2013 Science Daily
- ▶ VOICEMAIL DISCOVERED IN NATURE: INSECTS RECEIVE SOIL MESSAGES FROM THE PAST - Insects can use plants as 'green phones' for communication with other bugs http://www.sciencedaily.com/releases/2012/06/120612115946.htm
IN PHOTOS: ANIMALS THAT MIMIC PLANTS
http://www.livescience.com/41604-animals-that-mimic-plants-photos.html
WATCH
DOCUMENTARY: THE BOTANY OF DESIRE
Our connection to domesticated plants from the plants' perspective?
http://topdocumentaryfilms.com/botany-desire/
WATCH
" MIND OF PLANTS"
Documentary on The Intelligence of Plants
http://www.youtube.com/watch?v=NeX6ST7rexs
June 23, 2013 BBC News -
- ▶ PLANTS DO MATH TO CONTROL OVERNIGHT FOOD SUPPLIES (AND BIRDS TOO) http://www.bbc.co.uk/news/health-22991838
March 21, 2012 BBC Nature -
- ▶ MAN-MADE NOISE DISRUPTS THE GROWTH OF PLANTS AND TREES http://www.bbc.co.uk/nature/17457323
The Daily Dot, December 16, 2013
- ▶ IS YOUR WI-FI MURDERING YOUR HOUSEPLANTS? http://www.dailydot.com/lifestyle/wireless-router-wi-fi-plants/
ScienceDaily, December 22, 2013
- ▶ CLUES TO HOW PLANTS EVOLVED TO COPE WITH COLD http://www.sciencedaily.com/releases/2013/12/131222161805.htm
August 24, 2013 Treehugger
- ▶ ONE OF THE FIRST FRUIT TREES PLANTED IN AMERICA IS STILL ALIVE AND WELL -- AT AGE 383 http://www.treehugger.com/natural-sciences/first-fruit-tree-planted-america-still-alive-and-well-age-383.html
WATCH
PBSNature
WHAT PLANTS TALK ABOUT
http://www.pbs.org/wnet/nature/episodes/what-plants-talk-about/video-full-episode/8243/
VIDEO
- ▶ DO TREES COMMUNICATE? FORESTS SIMILAR TO NEURAL NETWORKS http://www.scoop.it/t/biodiversity-is-life/p/1776410823/video-do-trees-communicate-forests-similar-to-neural-networks
VIDEO
BBC David Attenborough
- ▶ THE INCREDIBLE BIOLOGICAL INTELLIGENCE OF NATURE - THE CORPSE FLOWER: THE LARGEST, SMELLIEST FLOWER IN THE WORLD http://ow.ly/nb6Yb
VIDEO
EarthTouch
- ▶ SOME SEEDLING LOVELINESS: Timelapse video captures the beauty of plant growth http://www.earthtouch.tv/blog/article/some-seedling-loveliness-timelapse-video-captures-the-beauty-of-plant-growth/?category=nature-news
▶ TREES ARE AWESOME: STUDY SHOWS TREE LEAVES CAN CAPTURE 50%+ OF PARTICULATE MATTER POLLUTION http://www.treehugger.com/natural-sciences/trees-are-awesome-study-shows-tree-leaves-can-capture-50-particulate-matter-pollution.htmlt
- ▶ SEED BANKS CONTAIN MEMORY, BUT NOT ENOUGH AGAINST GMOs http://sco.lt/57nzhB
August 9, 2013 TerraDaily
- ▶ EAVESDROPPING PLANTS PREPARE TO BE ATTACKED http://www.terradaily.com/reports/Eavesdropping_plants_prepare_to_be_attacked_999.html
--- NATURE BLOWS MY MIND! --
January 24, 2012 Treehugger
- ▶ THIS 80,000-YEAR-OLD ASPEN GROVE CLONES ITSELF http://www.treehugger.com/slideshows/natural-sciences/nature-blows-my-mind-80000-year-old-aspen-grove-clones-itself/
- ▶ WEIRD AND DEADLY CARNIVOROUS PLANTS http://www.treehugger.com/natural-sciences/nature-blows-my-mind-weird-deadly-carnivorous-plants.html
- ▶ WHAT CAME FIRST: THE PLANTS OR HUMAN SCIENCE?
Research suggests plants capable of employing quantum physics http://www.seeddaily.com/reports/Research_suggests_plants_capable_of_employing_quantum_physics_999.html
WATCH:
by Yale Environment 360
INTO THE HEART OF ECUADOR'S YAUNI
- ▶ FORESTS AND THE HEALTH OF THE PLANET http://www.scoop.it/t/biodiversity-is-life/p/1610875320/forests-and-the-health-of-the-planet
- ▶ ELDERS OF THE FORESTS DISAPPEARING WORLDWIDE - IRREPLACEABLE HABITAT FOR MANY ANIMALS http://sco.lt/5xvxI1
WATCH
BBC Documentary
THE MAGICAL FOREST
http://www.youtube.com/watch?v=khaYeIpmePo
- ▶ WHY WE NEED INSECTS: EVEN PESKY ONES - PESTICIDE REDUCTION ESSENTIAL http://sco.lt/94UwhF
- ▶ THICH NHAT HANH: BEYOND ENVIRONMENT: FALLING BACK IN LOVE WITH MOTHER EARTH | Guardian Sustainable Business | guardian.co.ukhttp://www.guardian.co.uk/sustainable-business/zen-thich-naht-hanh-buddhidm-business-values?intcmp=239
WATCH
"THE IMPACT OF VANISHING BIODIVERSITY ON HUMAN HEALTH" http://news.linktv.org/videos/the-impact-of-vanishing-biodiversity-on-human-health
- ▶ THE HIDDEN WORLD OF SOIL UNDER OUR FEET: SOIL AS A LIFELINE http://sco.lt/4nJvdp
- ▶ DECLINE IN BIODIVERSITY OF FARMED PLANTS, AND ANIMALS GATHERING PACE http://sco.lt/7o99MH
February 1, 2012 Scientific American
- ▶ THANKS TO PLANTS, WE WILL NEVER FIND A PLANET LIKE EARTH http://www.scientificamerican.com/article.cfm?id=plants-created-earth-landscapel&WT.mc_id=SA_CAT_EVO_20120206
April 2, 2013 Grist
- ▶ INDIAN MAN SINGLE-HANDEDLY PLANTS HUNDREDS OF ACRES OF FOREST http://grist.org/list/indian-man-single-handedly-plants-hundreds-of-acres-of-forest/
Al Jazeera, October 13, 2013
- ▶ CHILDLESS INDIAN WOMAN WHO MOTHERED TREES http://www.aljazeera.com/indepth/features/2013/10/childless-woman-who-mothered-trees-2013106151053669587.html
- ▶ HOW BIODIVERSITY COULD SAVE YOUR LIFE http://sco.lt/90Sr2n
WATCH
300 YEAR OLD FOOD FOREST IN VIETNAM
Built on 2 acres of land and still functioning well in the same family 28 generations later http://sco.lt/8avJaL

VIDEO
July 9, 2013 Guardian, Farming and Food Security
CLIMATE-SMART, SUSTAINABLE COFFEE FARMING IN UGANDA http://www.guardian.co.uk/global-development-professionals-network/video/2013/jul/09/climate-smart-coffee-farming-uganda-video
June 30, 2013 Tanzania Daily News
- ▶ AGRO FORESTRY GREATLY IMPROVES FOOD SECURITY http://dailynews.co.tz/index.php/features/popular-features/19268-agro-forestry-greatly-improves-food-security
- ▶ FOOD FORESTS CAN MITIGATE RISKS OF "FEAST OR FAMINE" - BIG CORPORATE AG IS NOT THE ANSWER http://sco.lt/8q2M41
- ▶ NATURAL MIXED FORESTS MORE PRODUCTIVE THAN MEGA INDUSTRIAL MONOCULTURES http://sco.lt/8p51lZ
29 April, 2013 Planet Ark
- ▶ PLANTS SLOW CLIMATE CHANGE BY FORMING CLOUD SUNSHADE: STUDY http://planetark.org/wen/68527
February 25, 2013 Intern Daily
- ▶ GROWING MEDICINES IN GENETICALLY ENGINEERED PLANT REQUIRES STRICT NEW REGULATIONS AND OVERSIGHT http://www.interndaily.com/reports/Growing_medicines_in_plants_requires_new_regulations_999.html
- ▶ WILL SYNTHETIC BIOLOGY BENEFIT OR THREATEN WILD THINGS? http://sco.lt/66LUbR
- ▶ MONSANTO GMO TREES COULD DEVASTATE FOREST ECO SYSTEMS LEAVING BIOLOGICAL DESERTS http://sco.lt/51ekyH
WATCH
"A SILENT FOREST"
The Growing Threat of Genetically Engineered Trees
David Suzuki: DOCUMENTARY -
http://www.scoop.it/t/biodiversity-is-life/p/3970510201/documentary-a-silent-forest-the-growing-threat-genetically-engineered-trees-full-movie
- ▶ WHAT'S BAD ABOUT TREE PLANTATIONS? http://sco.lt/4iLDeL
VIDEO
POLLINATION: A LOVE STORY THAT FEEDS THE EARTH
July 27, 2013 Digital Journal
- ▶ DECLINE IN BEES IS AFFECTING PLANTS ABILITY TO POLLINATE http://www.digitaljournal.com/article/355300
- ▶ WILDLIFE GARDENING http://www.sciencedaily.com/articles/w/wildlife_gardening.htm
July 21, 2013 - Summit County
- ▶ PESTICIDES, SUPPRESSING INSECT IMMUNE SYSTEMS AT ROOT OF BEE, BAT AND AMPHIBIAN DIE-OFFS http://summitcountyvoice.com/2013/07/21/environment-pesticides-may-be-at-the-root-of-bee-bat-and-amphibian-die-offs/
July 10, 2013 Guardian Environment
- ▶ WAKE UP TO THE DANGER OF SLUG PESTICIDES : Metaldehyde in slug poison and fertilisers is showing up in drinking water, while natural garden predators are dying out
http://www.guardian.co.uk/environment/blog/2013/jul/10/slug-pesticides-metaldehyde-drinking-water
- ▶ BATTLE FOR THE BEES: Dying Bees Raise Alarm For Humans - Europe Bans Pesticide http://sco.lt/8QOFgv
FOLLOW "FORESTS" ON SCOOPIT
http://www.scoop.it/t/forests-without-borders
- ▶ CONTEMPORARY AGRICULTURE IS BURNING UP OUR PLANET http://sco.lt/99tRI1