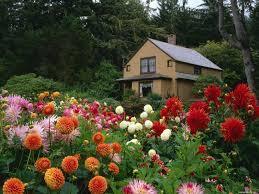 Plants, while not generally thought of as being intelligent, do exhibit problem solving, planning, communication, and defensive behavior. Plants actively search for nutrients and for sunlight.
New York Times, July 01, 2014
- ▶ NOISY PREDATORS PUT PLANTS ON ALERT BY SWITCHING ON AND OFF GENES http://www.nytimes.com/2014/07/02/science/noisy-predators-put-plants-on-alert-study-finds.html?_r=0
June 23, 2013 BBC News -
- ▶ PLANTS DO MATH TO CONTROL OVERNIGHT FOOD SUPPLIES (AND BIRDS TOO) http://www.bbc.co.uk/news/health-22991838
Science 2.0, March 23, 2012
- ▶ COMMUNICATION AMONG PLANTS AND OTHER SPECIES
Plants, while not generally thought of as being intelligent, do exhibit problem solving, planning, communication, and defensive behavior....
Plants can sense touch, hearing, smell, and electromagnetic waves.
http://www.science20.com/searching_mind/blog/plant_%E2%80%9Cbrain%E2%80%9D_2_communication_among_plants_and_other_species-88312

Washington Post, May 26, 2014
- ▶ THIS SUMMER, NASA WILL BEGIN KEEPING AN EYE ON YOUR GARDEN. Next month, the agency plans to launch the Orbiting Carbon Observatory-2. Its primary aim is to create a global map of carbon sources and carbon sinks. The OCO-2 mission will provide the most detailed map of photosynthetic fluorescence — that is to say, of how plants glow — ever created. Using this data, scientists should be able to estimate how quickly the world's plants are absorbing carbon from the atmosphere. http://www.washingtonpost.com/national/health-science/this-summer-nasa-will-begin-keeping-an-eye-on-your-garden/2014/05/23/8bc1f4de-df79-11e3-8dcc-d6b7fede081a_story.html
WATCH
CBC-TV The Nature of Things
"SMARTY PLANTS" (45:11)
UNCOVERING THE SECRET WORLD OF PLANT BEHAVIOUR"
http://www.cbc.ca/natureofthings/episodes/smarty-plants-uncovering-the-secret-world-of-plant-behaviour
February 1, 2012 Scientific American
THANKS TO PLANTS, WE WILL NEVER FIND A PLANET LIKE EARTH http://www.scientificamerican.com/article.cfm?id=plants-created-earth-landscapel&WT.mc_id=SA_CAT_EVO_20120206
-- LOVELY WATCH --
"DESCENDANTS"
- ▶ A SHORT, FASCINATING ANIMATED VIDEO ON PLANT SYMBIOTIC RELATIONSHIPS http://sco.lt/60gnmz
PLANTS CAN DO INCREDIBLE THINGS
Phys.org, March 31, 2014
- ▶ PLANTS RELEASE CHEMICAL WEAPONS AND DEPLOY INSECT ARMIES IN THEIR DEFENCE http://phys.org/news/2014-03-chemical-weapons-deploy-insect-armies.html
Phys.org, March 31, 2014
- ▶ PLANTS USE DIFFERENT SCENTS TO ATTRACT OR REPEL INSECTS http://phys.org/news/2014-03-scents-repel-insects.html
June 12, 2013 Science Daily
- ▶ VOICE MAIL DISCOVERED IN NATURE: INSECTS RECEIVE SOIL MESSAGES FROM THE PAST - Insects can use plants as 'green phones' for communication with other bugs http://www.sciencedaily.com/releases/2012/06/120612115946.htm
WATCH ANIMATED VIDEO
CAN PLANTS THINK?
Ever heard of the Wood Wide Web? Neither had we until we watched this episode of AsapSCIENCE, and now we feel really, really bad about carving our name in that tree or hitting it with a stick, because it looks like plants have more smarts than we thought, whether they have recognizable thinking organs or not. We're surrounded by living beings who appear to be intelligent but we can't figure out how or why... http://holykaw.alltop.com/can-plants-think-video

Science Friday, January 03, 2014
▶ CAN PLANTS THINK? - A GREAT LISTEN FROM MICHAEL POLLAN
In his latest piece for The New Yorker, Michael Pollan discusses the scientific controversy regarding the field of "plant neurobiology," and whether plant intelligence exists. http://www.sciencefriday.com/segment/01/03/2014/can-plants-think.html
The New Yorker, December 23, 2013
▶ MICHAEL POLLAN: HOW SMART ARE PLANTS? http://www.newyorker.com/reporting/2013/12/23/131223fa_fact_pollan
WATCH
PBSNature
WHAT PLANTS TALK ABOUT
http://www.pbs.org/wnet/nature/episodes/what-plants-talk-about/video-full-episode/8243/
July 6 2013 The Economist
- ▶ NEW STUDY SHOWS PLANTS TALK TO EACH OTHER THROUGH THE SOIL http://www.economist.com/news/science-and-technology/21580443-vegetables-employ-fungi-carry-messages-between-them-beans-talk
August 9, 2013 TerraDaily
- ▶ EAVESDROPPING PLANTS PREPARE TO BE ATTACKED http://www.terradaily.com/reports/Eavesdropping_plants_prepare_to_be_attacked_999.html
WATCH
New Yorker, December 23, 2013
DO BEAN PLANTS SHOW INTELLIGENCE?
http://www.newyorker.com/online/blogs/elements/2013/12/video-do-bean-plants-show-intelligence.html
WATCH - DOCUMENTARY
"THE SECRET LIFE OF PLANTS"
"A fascinating account of the physical, emotional, and spiritual relations between plants and man." http://topdocumentaryfilms.com/the-secret-life-of-plants/
CG Compass, December 15, 2013
- ▶PLANTS ON PROZAC?!! BIOCHEMICALS MAY CAUSE HUMAN-LIKE REACTION IN PLANTS http://www.canadiangeographic.ca/blog/posting.asp?ID=983
- ▶ ANIMALS KNOW WHAT PLANT HERBS THEY NEED TO REMAIN HEALTHY AND WELL http://sco.lt/653cxd
Quanta Magazine, December 16, 2013
▶ THE SECRET LANGUAGE OF PLANTS https://www.simonsfoundation.org/quanta/20131216-the-secret-language-of-plants/
============================
UPROAR IN THE USA
DO GLOWING HOUSE PLANTS, TREES, GLOWING ANIMALS TAKE GENE TINKERING TOO FAR? http://sco.lt/6xKF8r
HuffingtonPost Green, July 15, 2014
COULD AUTOLUMINESCENT TREES (GENETICALLY ALTERED) BE THE STREETLIGHTS OF THE FUTURE? http://www.huffingtonpost.com/2014/07/15/bioglow-glowing-plants-autoluminescent_n_5572796.html
THE UNKNOWN ECOLOGY IMPACTS OF THE UNINFORMED MESSING WITH NATURE
Friends of the Earth and the ETC Group told the New York Times they expect this to create a "widespread, random and uncontrolled release of bioengineered seeds and plants produced through the controversial and risky techniques of synthetic biology." Glowing Plants want to publicize a do-it-yourself approach to synthetic biology to "inspire others to create new living things." VERY DANGEROUS
====================
29 April, 2013 Planet Ark
- ▶ PLANTS SLOW CLIMATE CHANGE BY FORMING CLOUD SUNSHADE: STUDY http://planetark.org/wen/68527
IMPORTANT WATCH
"A THOUSAND INVISIBLE CORDS" (56 min)
The Community of Genes in Ecosystems
The Greater the Biodiversity in the Ecosystem, The Greater Resilience of an ecological community and for adaption. Everything is Interconnected and interdependent. Myopic genetic engineering destroys these connections and breaks the link of naturally evolving organisms
"A Thousand Invisible Cords: Connecting Genes to Ecosystems" is a 56-minute eco-documentary that can change how we view the world. Community genetics. No longer will we see species as isolated members of ecosystems but as genetically connected members of a rich interacting community. In the words of the 19th century naturalist, writer, and environmental activist John Muir: "When we try to pick out anything by itself, we find that it is bound fast by a thousand invisible cords that cannot be broken to everything in the universe." http://vimeo.com/40615050
Science 2.0
- ▶ THE PLANT "BRAIN 3: DEFENSE, AVOIDING PREDATORS, ATTRACTING INSECTS, TIMED GENE SYNTHESIS http://www.science20.com/searching_mind/blog/plant_brain_3_defense_avoiding_predators_attracting_insects_timed_gene_synthesis-88470
- ▶ WEIRD AND DEADLY CARNIVOROUS PLANTS http://www.treehugger.com/natural-sciences/nature-blows-my-mind-weird-deadly-carnivorous-plants.html
- ▶ WHAT CAME FIRST: THE PLANTS OR HUMAN SCIENCE?
Research suggests plants capable of employing quantum physics http://www.seeddaily.com/reports/Research_suggests_plants_capable_of_employing_quantum_physics_999.html
IN PHOTOS: ANIMALS THAT MIMIC PLANTS
http://www.livescience.com/41604-animals-that-mimic-plants-photos.html
WATCH
DOCUMENTARY: THE BOTANY OF DESIRE
Our connection to domesticated plants from the plants' perspective?
http://topdocumentaryfilms.com/botany-desire/
WATCH
" MIND OF PLANTS"
Documentary on The Intelligence of Plants
http://www.youtube.com/watch?v=NeX6ST7rexs
ScienceDaily, December 22, 2013
- ▶ CLUES TO HOW PLANTS EVOLVED TO COPE WITH COLD http://www.sciencedaily.com/releases/2013/12/131222161805.htm
VIDEO
ECOLOGY FROM THE AIR
Carnegie Institution for Science - Greg Asner
"To save our ecosystems, we need more data, gathered in new ways" | http://sco.lt/8qb8Ub
August 24, 2013 Treehugger
- ▶ ONE OF THE FIRST FRUIT TREES PLANTED IN AMERICA IS STILL ALIVE AND WELL -- AT AGE 383 http://www.treehugger.com/natural-sciences/first-fruit-tree-planted-america-still-alive-and-well-age-383.html
VIDEO
BBC David Attenborough
- ▶ THE INCREDIBLE BIOLOGICAL INTELLIGENCE OF NATURE - THE CORPSE FLOWER: THE LARGEST, SMELLIEST FLOWER IN THE WORLD http://ow.ly/nb6Yb
Care 2, May 09, 2014
- ▶ NATURE HAS THE ANSWERS: 20 HOUSEPLANTS TO CLEAR TOXINS FROM THE AIR IN YOUR HOME http://www.care2.com/greenliving/20-houseplants-to-clear-toxins-from-your-home.html
March 21, 2012 BBC Nature -
- ▶ MAN-MADE NOISE DISRUPTS THE GROWTH OF PLANTS AND TREES http://www.bbc.co.uk/nature/17457323
The Daily Dot, December 16, 2013
- ▶ IS YOUR WI-FI MURDERING YOUR HOUSEPLANTS? http://www.dailydot.com/lifestyle/wireless-router-wi-fi-plants/
VIDEO
EarthTouch
- ▶ SOME SEEDLING LOVELINESS: Timelapse video captures the beauty of plant growth http://www.earthtouch.tv/blog/article/some-seedling-loveliness-timelapse-video-captures-the-beauty-of-plant-growth/?category=nature-news
▶ TREES ARE AWESOME: STUDY SHOWS TREE LEAVES CAN CAPTURE 50%+ OF PARTICULATE MATTER POLLUTION http://www.treehugger.com/natural-sciences/trees-are-awesome-study-shows-tree-leaves-can-capture-50-particulate-matter-pollution.htmlt
WATCH
MOTHER TREE: HOW DO TREES COMMUNICATE?
http://www.scoop.it/t/biodiversity-is-life/p/2827188209/mother-tree-video-how-do-trees-communicate
- ▶ HOW CLOSELY TIED IS THE HEALTH OF TREES TO THE HEALTH OF HUMANS? http://sco.lt/5ax9hh
VIDEO
- ▶ DO TREES COMMUNICATE? FORESTS SIMILAR TO NEURAL NETWORKS http://www.scoop.it/t/biodiversity-is-life/p/1776410823/video-do-trees-communicate-forests-similar-to-neural-networks
April 2, 2013 Grist
- ▶ INDIAN MAN SINGLE-HANDEDLY PLANTS HUNDREDS OF ACRES OF FOREST http://grist.org/list/indian-man-single-handedly-plants-hundreds-of-acres-of-forest/
Al Jazeera, October 13, 2013
- ▶ CHILDLESS INDIAN WOMAN WHO MOTHERED TREES http://www.aljazeera.com/indepth/features/2013/10/childless-woman-who-mothered-trees-2013106151053669587.html
January 24, 2012 Treehugger
- ▶ THIS 80,000-YEAR-OLD ASPEN GROVE CLONES ITSELF http://www.treehugger.com/slideshows/natural-sciences/nature-blows-my-mind-80000-year-old-aspen-grove-clones-itself/
- ▶ FORESTS AND THE HEALTH OF THE PLANET http://www.scoop.it/t/biodiversity-is-life/p/1610875320/forests-and-the-health-of-the-planet
- ▶ ELDERS OF THE FORESTS DISAPPEARING WORLDWIDE - IRREPLACEABLE HABITAT FOR MANY ANIMALS http://sco.lt/5xvxI1
WATCH
BBC Documentary
THE MAGICAL FOREST
http://www.youtube.com/watch?v=khaYeIpmePo
Carnegie Institution for Science, March 03, 2014
- ▶ AMAZON'S CANOPY CHEMISTRY IS A PATCHWORK QUILT. http://carnegiescience.edu/news/amazon%E2%80%99s_canopy_chemistry_patchwork_quilt
Carnegie Institution for Science, March 24, 2014
- ▶ STUDYING CROPS, FROM OUTER SPACE. Plants convert energy from sunlight into chemical energy during a process called photosynthesis. This energy is passed on to humans and animals that eat the plants, and thus photosynthesis is the primary source of energy for all life on Earth. But... http://carnegiescience.edu/news/studying_crops_outer_space
- ▶ SEED BANKS CONTAIN MEMORY, BUT NOT ENOUGH AGAINST GMOs http://sco.lt/57nzhB
- ▶ WHY WE NEED INSECTS: EVEN PESKY ONES - PESTICIDE REDUCTION ESSENTIAL http://sco.lt/94UwhF
- ▶ THE HIDDEN WORLD OF SOIL UNDER OUR FEET: SOIL AS A LIFELINE http://sco.lt/4nJvdp
- ▶ THICH NHAT HANH: BEYOND ENVIRONMENT: FALLING BACK IN LOVE WITH MOTHER EARTH | Guardian Sustainable Business | guardian.co.ukhttp://www.guardian.co.uk/sustainable-business/zen-thich-naht-hanh-buddhidm-business-values?intcmp=239
WATCH
"THE IMPACT OF VANISHING BIODIVERSITY ON HUMAN HEALTH" http://news.linktv.org/videos/the-impact-of-vanishing-biodiversity-on-human-health
- ▶ DECLINE IN BIODIVERSITY OF FARMED PLANTS, AND ANIMALS GATHERING PACE http://sco.lt/7o99MH
- ▶ HOW BIODIVERSITY COULD SAVE YOUR LIFE http://sco.lt/90Sr2n
WATCH
300 YEAR OLD FOOD FOREST IN VIETNAM
Built on 2 acres of land and still functioning well in the same family 28 generations later http://sco.lt/8avJaL

VIDEO
July 9, 2013 Guardian, Farming and Food Security
CLIMATE-SMART, SUSTAINABLE COFFEE FARMING IN UGANDA http://www.guardian.co.uk/global-development-professionals-network/video/2013/jul/09/climate-smart-coffee-farming-uganda-video
June 30, 2013 Tanzania Daily News
- ▶ AGRO FORESTRY GREATLY IMPROVES FOOD SECURITY http://dailynews.co.tz/index.php/features/popular-features/19268-agro-forestry-greatly-improves-food-security
- ▶ FOOD FORESTS CAN MITIGATE RISKS OF "FEAST OR FAMINE" - BIG CORPORATE AG IS NOT THE ANSWER http://sco.lt/8q2M41
- ▶ NATURAL MIXED FORESTS MORE PRODUCTIVE THAN MEGA INDUSTRIAL MONOCULTURES http://sco.lt/8p51lZ
February 25, 2013 Intern Daily
- ▶ GROWING MEDICINES IN GENETICALLY ENGINEERED PLANT REQUIRES STRICT NEW REGULATIONS AND OVERSIGHT http://www.interndaily.com/reports/Growing_medicines_in_plants_requires_new_regulations_999.html
- ▶ WILL SYNTHETIC BIOLOGY BENEFIT OR THREATEN WILD THINGS? http://sco.lt/66LUbR
- ▶ MONSANTO GMO TREES COULD DEVASTATE FOREST ECO SYSTEMS LEAVING BIOLOGICAL DESERTS http://sco.lt/51ekyH
WATCH
"A SILENT FOREST"
The Growing Threat of Genetically Engineered Trees
David Suzuki: DOCUMENTARY -
http://www.scoop.it/t/biodiversity-is-life/p/3970510201/documentary-a-silent-forest-the-growing-threat-genetically-engineered-trees-full-movie
- ▶ WHAT'S BAD ABOUT TREE PLANTATIONS? http://sco.lt/4iLDeL
FRANCE24 TV, January 14, 2014
▶ U.S. 'SUPERWEEDS' EPIDEMIC SHINES SPOTLIGHT ON GMOs Why Are Countries Banning GMOs http://www.france24.com/en/20140113-us-superweeds-epidemic-shines-spotlight-gmos/
VIDEO
POLLINATION: A LOVE STORY THAT FEEDS THE EARTH
July 27, 2013 Digital Journal
- ▶ DECLINE IN BEES IS AFFECTING PLANTS ABILITY TO POLLINATE http://www.digitaljournal.com/article/355300
- ▶ WILDLIFE GARDENING http://www.sciencedaily.com/articles/w/wildlife_gardening.htm
July 21, 2013 - Summit County
- ▶ PESTICIDES, SUPPRESSING INSECT IMMUNE SYSTEMS AT ROOT OF BEE, BAT AND AMPHIBIAN DIE-OFFS http://summitcountyvoice.com/2013/07/21/environment-pesticides-may-be-at-the-root-of-bee-bat-and-amphibian-die-offs/
July 10, 2013 Guardian Environment
- ▶ WAKE UP TO THE DANGER OF SLUG PESTICIDES : Metaldehyde in slug poison and fertilisers is showing up in drinking water, while natural garden predators are dying out
http://www.guardian.co.uk/environment/blog/2013/jul/10/slug-pesticides-metaldehyde-drinking-water
- ▶ BATTLE FOR THE BEES: Dying Bees Raise Alarm For Humans - Europe Bans Pesticide http://sco.lt/8QOFgv
- ▶ ANIMALS KNOW WHAT HERBS THEY NEED TO REMAIN HEALTHY AND WELL http://sco.lt/6KNXMH
FOLLOW "FORESTS" ON SCOOPIT
http://www.scoop.it/t/forests-without-borders
- ▶ CONTEMPORARY AGRICULTURE IS BURNING UP OUR PLANET http://sco.lt/99tRI1
WATCH:
by Yale Environment 360
INTO THE HEART OF ECUADOR'S YASUNI