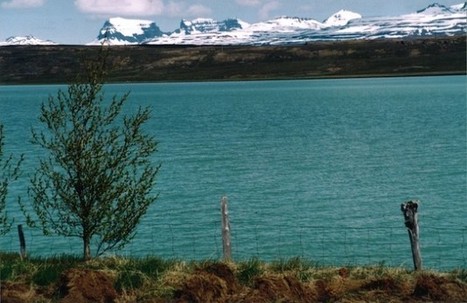 April 22, 2013 Inter Press Service
ICELAND DAM PROJECT PLAYS DICE WITH NATURE, AND LOSES
Since the controversial Karahnjukar dam in East Iceland was brought into operation in 2006, conditions in the downstream Lagarfljot lake have become much worse, according to information gathered...
The salmon stock has virtually disappeared and the trout population has decreased by 80 percent. The colour of the lake has changed and become much darker due to all the sediment and suspended sediment emanating from the glacial river that now runs into the lake. The capacity for photosynthesis by algae and other plants has decreased as so little light penetrates due to the sediments in the lake. And the plant biota as a whole has declined.
Besides the decline in the fish population, some birds are also being affected, both because there is less for them to eat and because their habitats are being destroyed... http://www.ipsnews.net/2013/04/iceland-project-plays-dice-with-nature-and-loses/

WATCH
April 22, 2013 - International Rivers
"DAMOCRACY THE MOVIE"
http://www.internationalrivers.org/resources/damocracy-the-movie-7782
December 8, 2012 - Mongabay
DAMS ARE RAPIDLY DAMNING THE AMAZON http://news.mongabay.com/2012/1208-raisg-amazon-dams.html#z4PLhoBPx4vBhZD0.02
August 27, 2013 - World Wildlife Fund
MEKONG DAMS COULD ROB MILLIONS OF THEIR PRIMARY PROTEIN SOURCE http://wwf.panda.org/wwf_news/?uNewsID=206033
WATCH:
Full Episode - PBS Nature
"SALMON: RUNNING THE GAUNTLET"
http://www.pbs.org/wnet/nature/episodes/salmon-running-the-gauntlet/video-full-episode/6620/
28,000 RIVERS WIPED OFF THE MAP OF CHINA http://sco.lt/7paeFV
DESTRUCTIVE DAMS :INDIGENOUS COMMUNITIES, ECOSYSTEMS, FORESTS DEVASTATED - BIG MONEY DRIVES EXTINCTIONI http://sco.lt/6zxQWX