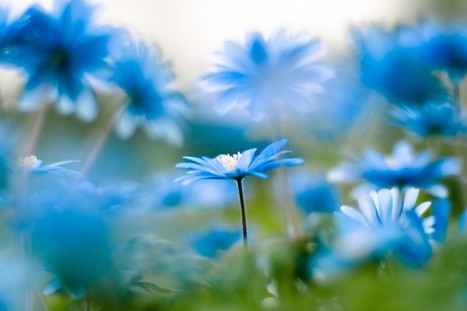 April 5, 2013 - LIFEWISE
We all have our opinions, principles and philosophies about life and we must be very careful about infringing on those of others. Every person should be able to follow that inner voice without external influences constantly telling them they're wrong. However there is one choice we could all make right now that would transform our world to benefit all living things and the Earth itself.
That is, choosing nature and each other above all else. So many of us have been deschooled on this concept that it may take decades for the scales to tip so that we all start respecting our world again.
By embracing Mother Nature, we adopt the foundation of all she has to offer. We understand that she is never mistaken and will always do the right thing for Earth's inhabitants....if we care for Her as we expect Her to care for us http://southweb.org/lifewise/why-choosing-nature-will-only-advance-human-societies/
TED TALK VIDEO
Louie Schwartzberg:
"NATURE. BEAUTY. GRATITUDE"
http://www.ted.com/talks/louie_schwartzberg_nature_beauty_gratitude
-▶ WHY THE ECONOMY NEEDS NATURE http://sco.lt/8FQndh
Conservation Maazine, November 7, 2013
-▶ RECONNECTING WITH NATURE HELPS PEOPLE CONSIDER THE FUTURE http://conservationmagazine.org/2013/11/nature-makes-people-care-future/
Guardian Sustainable Business, January 14, 2014
▶ THREE SUSTAINABILITY RESOLUTIONS FOR ALL BUSINESSES IN 2014. Going carbon negative, ecosystems positive and injecting humanity into the corporate environment are ambitious but vital goals for businesses.. http://www.theguardian.com/sustainable-business/blog/three-sustainability-resolutions-business-2014
Global Exchange, February 20, 2014
-▶ A CALL TO ACTION FOR NATURE'S NEW ECONOMY: THE RIGHTS OF NATURE http://www.globalexchange.org/blogs/peopletopeople/2014/02/20/new-release-a-call-to-action-for-natures-new-economy/
-▶ KEEPING NATURE IN OUR FUTURE: HEALTHY ECOSYSTEMS ESSENTIAL FOR ECONOMIC AND PLANETARY SURVIVAL http://sco.lt/99SfhJ
The Ecologist, December 12, 2013
-▶ WHAT PRICE NATURE? : If the world is to feed a growing population against a backdrop of climate change and biodiversity loss, argues Charles Windsor, we must calculate in the cost of the damage we are causing to soils, water, climate and ecosystems... http://www.theecologist.org/blogs_and_comments/commentators/2194757/we_must_put_a_price_on_nature.html
-▶ BRINGING NATURE BACK INTO OUR LIFE -- AND THE WORK PLACE http://sco.lt/6g51Np
-▶ THE EVOLUTION OF BUSINESS: HOW A NEW BUSINESS ERA INSPIRED BY NATURE, NOT GREED, CAN BENEFIT US ALL http://sco.lt/6XU6Kn
-▶ HOW A SENSE OF SACRED CAN HELP SUSTAINABLE BUSINESS - RESTORING VALUES http://www.scoop.it/t/environmental-and-human-health/p/3994926408/how-a-sense-of-sacred-can-help-sustainable-business-restoring-values
VIDEO REPORT
-▶ RESPONDING TO ECONOMIC DYSFUNCTION BY PRACTICING SUSTAINABLE LIVING http://sco.lt/8NwoPh
Guardian, November 27, 2013
-▶ PUTTING A PRICE ON NATURE WOULD BE DISASTROUS http://www.theguardian.com/global-development/poverty-matters/2013/nov/27/price-nature-markets-natural-capital
-▶ 'SUPERORGANISATIONS' - LEARNING FROM NATURE'S NETWORKS http://sco.lt/6TcKh7
Huffington Post Green, November 22, 2013
- ▶ THE LANDSCAPE CAN PROTECT OUR HEALTH -- IF WE PROTECT THE LANDSCAPE http://www.huffingtonpost.com/2013/11/22/climate-change-typhoon-haiyan-philippines_n_4320782.html
-▶ FOOD AID FOR THE 21st CENTURY: MEETING THE OBJECTIVE, OR FEEDING THE BIG AG, BIOTECH, CHEMICAL CARTEL'S COFFERS http://sco.lt/6bJSgD
-▶ HEALTHY ECOSYSTEM: HOW BIODIVERSITY COULD SAVE YOUR LIFE http://sco.lt/7QRj0L
REWILD THE CHILD -
If Children Lose Contact With Nature They Won't Fight For It
Center for International Forestry Research, January 20, 2014
-▶ STUDY HIGHLIGHTS LINK BETWEEN TREE COVER AND NUTRITION IN CHILDREN http://blog.cifor.org/21069/study-highlights-link-between-tree-cover-and-nutrition-in-children#.UudecPbTlcy
▶ ENOUGHNESS: WESTERN THOUGHT vs INDIGENOUS PHILOSOPHY http://sco.lt/6EFbPt
-▶ WILL WOMEN LEAD THE GLOBAL SOCIAL ENTERPRISE REVOLUTION? http://sco.lt/80iNuL
June 5, 2013 Bee Strawbridge:
-▶ HAVE WE BEEN AFFLICTED WITH SOME KIND OF MADNESS? SPEAKING UP FOR WILDLIFE http://beestrawbridge.blogspot.com/2013/06/speaking-up-for-wildlife.html
VIDEOS
-▶ THE WONDER OF NATURE: 12 MOST AMAZING TIME-LAPSE VIDEOS OF STARS, LANDSCAPES AND URBAN SCENES http://www.treehugger.com/slideshows/natural-sciences/12-most-amazing-time-lapse-videos-stars-landscapes-and-urban-scenes/page/2/#slide-top
July 3, 2013 EcoWatch
-▶ THE BEST TOOL TO COMBAT CLIMATE CHANGE IS NATURE http://ecowatch.com/2013/the-best-tool-to-combat-climate-change-is-nature/
-▶ ECOLOGY - A NEW OPIUM FOR THE MASSES
Marxist philosopher Slavoj Žižek discusses the 'naturalization' of capitalism and how ecology became a new field of capitalist investment. He also argues that the ultimate consequence of recent developments in biogenetics will be the 'end of nature' – anyone cares to introduce the good man into nextnature thinking? According to Žižek ecological apartheid will divide our urban society. Capitalism is not in control of nature and due to techno-scientific interventions the essence of the ecological order will be lost. http://www.nextnature.net/2009/02/ecology-a-new-opium-for-the-masses/
-▶ STATE OF NATURE REPORT - PDF
http://www.rspb.org.uk/Images/summary_tcm9-345844.pdf
-▶ ERADICATING ECOCIDE: WHY BUSINESS LEADERS MUST STEP UP TO THE CHALLENGE http://sco.lt/56vkOH
June 3, 2013 Forest News
-▶ Q&A: WHO OWNS THE RIGHTS TO THE WORLD'S COMMON RESOURCES? http://blog.cifor.org/16672/qa-who-owns-the-rights-to-the-worlds-common-resources/#.Ub6-u-swOic
June 3, 2013 Global Alliance for The Rights of Nature
-▶ SHORT CIRCUIT REPORT - THE TRUE COST OF OUR ELECTRONIC GADGETS http://therightsofnature.org/useful/short-circuit-report-the-true-cost-of-our-electronic-gadgets/
Intercontinental Cry Magazine, December 24, 2013
▶ BOLIVIA'S INDIGENOUS FUTURE: A BALANCE OF PRESERVATION, PROTECTION AND CONNECTION http://intercontinentalcry.org/bolivias-indigenous-future-a-balance-of-preservation-protection-and-connection-21527/
-▶ GROSS NATIONAL HAPPINESS: THE BIG IDEA FROM TINY STATE THAT COULD CHANGE THE WORLD http://sco.lt/67exkX
Transition Network
▶ HOW DIFFERENT THE WORLD WOULD BE IF WE PAID THE TRUE COST OF FOOD AND FARMING? http://www.transitionnetwork.org/blogs/rob-hopkins/2013-12/how-different-would-world-be-if-we-paid-true-cost-food-and-farming
VIDEO
"THE STORY OF SOLUTIONS"
RESOLVING THE "GAME OF MORE"
▶ PRIVATIZATION OF PUBLIC SERVICES LIMITING ACCESS TO PUBLIC INFORMATION = WATER http://sco.lt/6WYGkT
-▶ RESTORING THE EARTH: THE BONN CHALLENGE http://sco.lt/4p7B3Z
-▶ LIVING IN THE ANTHROPOCENE: TOWARD A NEW GLOBAL ETHOS http://sco.lt/6FzKSX
-----------------------------------------------------
HOW WE WRECKED THE PLANET - CALLING IN THE DEBT
▶ A DISASTER: LOSS OF TWO THIRDS OF TOP PREDATORS CAUSING GLOBAL ECOSYSTEMS TO COLLAPSE A Disaster http://sco.lt/7XHisr
▶ WE'RE ON THE BRINK OF THE WORST DROUGHT IN 1,000 YEARS http://sco.lt/74mbHF
-▶ GREENLAND'S MELTING: CREATING A DIFFERENT CLIMATE THAN EARTH HAS EVER SEEN http://sco.lt/7MZUVV
▶ WE MAY BE THE LAST GENERATION TO CATCH FOOD FROM THE OCEANS http://sco.lt/8uHn7Z
-▶ "WE HAVE FIVE MINUTES BEFORE MIDNIGHT" - IPCC REPORT: UN CHIEF SCIENTIST URGES ACTION ON CLIMATE CHANGE NOW http://sco.lt/7C0zyb
-▶ TERRACIDE: THE BIGGEST CRIMINAL ENTERPRISE IN HISTORY - DESTROYING THE PLANET FOR RECORD PROFITS http://sco.lt/8vbBSb
-▶ **** ERADICATING ECOCIDE: WHY BUSINESS LEADERS MUST STEP UP TO THE CHALLENGE http://sco.lt/56vkOH
-▶ THE SIXTH MASS EXTINCTION IS UPON US http://sco.lt/4ywB3h
-▶ THICH NHAT HANH: BEYOND ENVIRONMENT: FALLING BACK IN LOVE WITH MOTHER EARTH | Guardian Sustainable Business | guardian.co.ukhttp://www.guardian.co.uk/sustainable-business/zen-thich-naht-hanh-buddhidm-business-values?intcmp=239
-▶ ZEN MASTER THICH NHAT HANH: ONLY LOVE FOR MOTHER EARTH CAN SAVE US FROM CLIMATE CHANGE http://www.scoop.it/t/biodiversity-is-life/p/3995311842/zen-master-thich-nhat-hanh-only-love-for-mother-earth-can-save-us-from-climate-change
WATCH
WATER IN THE ANTHROPOCENE
AN URGENT MEMO TO THE WORLD
The Natural Eye Project
http://thenaturaleye.wordpress.com/2012/07/12/an-urgent-memo-to-the-world/
WATCH
FILM: ***"HOME"
An Exquisite Dedication To the Stewards of Our Planet
http://thenaturaleye.wordpress.com/2011/03/26/home-an-exquisite-story-of-our-world/
ALSO SEE:
Biodiversity IS Life – http://sco.lt/8D8Nu
OUR OCEANS NEED US http://sco.lt/6wow1R
CLIMATE CHANGE WILL IMPACT US ALL http://www.scoop.it/t/changingplanet