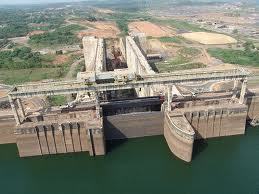 Pambazuka, March 13, 2014
NEW TWISTS IN DR CONGO'S ING MULTI-BILLION DOLLAR 3 DAM SAGA. The project model for Inga 3 does not prioritize access to electricity for the poor, especially considering that the bulk of the power has already been committed for export. Massive Social and environmental impacts of the dam have not been given due attention http://pambazuka.org/en/category/features/90935
IPS Inter Press Service, March 21, 2014
-▶ EGYPT GETS MUSCULAR OVER NILE DAM.
CAIRO, Mar 21 2014 (IPS) - Experts claim Cairo is deadly serious about defending its historic water allotment, and if Ethiopia proceeds with construction of what is set to become Africa's largest hydroelectric dam, a military strike is not out of the question. Relations between Egypt and Ethiopia have soured since Ethiopia began construction on the 4.2 billion dollar Grand Renaissance Dam in 2011.
http://www.ipsnews.net/2014/03/egypt-prepares-force-nile-flow/
Inter Press Service, March 21, 2014
-▶ WORLD BANK CLEAR $73 BILLION DOLLAR GRANT FOR CONTROVERSIAL MEGA-DAM IN DEMOCRATIC REPUBLIC OF CONGO (DRC) As currently envisioned, the Inga III dam would be the first in a series of hydroelectric installations along the Congo River, collectively referred to as the Grand Inga project. This would include a single 145-metre dam, which would flood an area known as the BundiValley, home to around 30,000 people... "The project is being presented as if it will help the population...but these big mega-dam projects end up serving mines and related industry at the expense of local communities bein displaced once Inga 3 is fully developed." http://www.ipsnews.net/2014/03/world-bank-clears-congos-controversial-dam-project/
Mongabay, March 16, 2014
-▶ CONTROVERSIAL AMAZON DAMS MAY HAVE EXACERBATED BIBLICAL FLOODING: "The disaster has revealed the failure of dam builders to both accurately assess the cumulative impacts of a large dam cascade and integrate climate change into hydrological models," http://news.mongabay.com/2014/0316-hance-jirau-santo-antonio.html
Zachary Hurwitz, Public Policy Coordinator for International Rivers wrote in a recent blog http://www.internationalrivers.org/blogs/258/grab-for-profits-pushes-madeira-river-past-its-limits-during-historic-floods

CONTROVERSIAL DAM PROJECTS - IN PICTURES
Guardian UK, March 14, 2012
http://www.guardian.co.uk/global-development/gallery/2012/mar/14/controversial-dam-projects-in-pictures
May 22, 2013 Mongabay
-▶ MALAYSIA: INDIGENOUS GROUPS PROTEST INT'L HYDROPOWER CONGRESS: A dozen mega-dams in the state threaten to flood traditional lands, force villages to move, and upend lives in the state. The Sarawak hydropower plans are some of the most controversial in the world— http://news.mongabay.com/2013/0522-hance-iha-congress-protests.html
May 23, 2013 YES Magazine
-▶ MEET THE RAINFOREST-DWELLING MALAYSIAN FARMERS FIGHTING TO KEEP THEIR LAND ABOVE WATER The dams would cost $105 BILLION, flood an area twice the size of LA, and force the relocation of tens of thousands of indigenous people. Against all the odds, the local forest-dwelling people are coming together and organizing in a way that's unheard of in this part of the world... http://www.yesmagazine.org/peace-justice/meet-malaysias-rainforest-dwelling-farmers-fighting-to-keep-their-land-above-water
Survival International, March 14, 2014
-▶ BRAZILIAN INDIGENOUS LEADER SLAMS AMAZON MEGA-DAMS IN PARIS PROTEST http://www.survivalinternational.org/news/10062
VIDEO
Amazon Watch
"VOICES OF THE XINGU"
"We won't let our rivers in the Amazon be sacrificed!"
– Antonia Melo , Amazon Warrior
http://amazonwatch.org/news/2014/0213-voices-of-the-xingu-antonia-melo-amazon-warrior?utm_content=buffer6051f&utm_medium=social&utm_source=twitter.com&utm_campaign=buffer
December 8, 2012 - Mongabay
-▶ DAMS ARE RAPIDLY DAMNING THE AMAZON http://news.mongabay.com/2012/1208-raisg-amazon-dams.html#z4PLhoBPx4vBhZD0.02
-▶ CAMBODIA APPROVES PLAN TO BUILD PROFITABLE DAM, DISPLACING 50,000 PEASANTS http://sco.lt/5i1Hc1
TerraDaily, October 28, 2013
-▶ CHINA'S WATER MEGA PROJECT WIPES OUT RIVERS, ECOSYSTEMS AND POPULATION LIVELIHOODS http://www.terradaily.com/reports/Chinas_water_megaproject_threatens_flood_of_problems_999.html
Al Jazeera America
▶ INTERACTIVE: CHINA'S AFRICAN SPENDING SPREE - Take a tour of the dams, stadiums, mines and super-highways financed, sometimes controversially, by Beijing http://www.aljazeera.com/indepth/interactive/2014/03/interactive-china-african-spending-spree-2014320121349799136.html
-▶ CHINA PLANS OVER 300 MEGA DAM PROJECTS WORLDWIDE http://sco.lt/7BROTp
April 15, 2013 Survival International-▶ AID AGENCIES TURN BLIND EYE TO 'CATASTROPHE' IN ETHOPIA
Three independent reports have warned that the controversial Gibe III dam, and land grabs for plantations, risk imminent 'catastrophe' in Ethiopia's Lower Omo Valley. Half a million tribal people in Ethiopia and Kenya stand to be overwhelmed by these projects, whose immediate suspension Survival International has demanded. http://www.survivalinternational.org/news/9125?utm_source=feedburner&utm_medium=feed&utm_campaign=Feed%3A+SurvivalInternational+%28Survival+International%29&utm_content=Google+Reader
Guardian Environment, March 04, 2014
-▶ BURMESE VILLAGERS EXILED FROM ANCESTRAL HOME AS FATE OF DAM REMAINS UNCLEAR http://www.theguardian.com/environment/2014/mar/04/burma-village-myitsone-dam-project-china
VIDEO Documentary
"DAMOCRACY"
Highlighting the battles over the Belo Monte and Ilisu dams http://news.mongabay.com/2013/0429-hance-damocracy-video.html
InterContinental Cry, February 20, 2014
-▶ PANAMA: INDIGENOUS COMMUNITIES FACE IMMINENT EVICTION The indigenous Ngöbe community faces imminent forced eviction from their land for the Barro Blanco hydroelectric dam project in western Panama. The eviction would force them from their land, which provides their primary sources of food and water, means of subsistence, and culture..http://intercontinentalcry.org/panama-indigenous-communities-face-eviction-22239/
Intercontintenal Cry Magazine, January 16, 2014
-▶ PANAMA'S INDIGENOUS PEOPLES: PAYING THE PRICE FOR HYDRO 'CLEAN ENERGY' DAM http://intercontinentalcry.org/panamas-indigenous-communities-paying-price-hydro/
Yale Environment 360, February 20, 2014
-▶ LIFE ON MEKONG RIVER FACES THREATS AS MAJOR DAM BEGINS TO RISE. With a massive dam under construction in Laos and other dams on the way, the Mekong River is facing a wave of hydroelectric projects that could profoundly alter the river's ecology and disrupt the food supplies of millions of people in Southeast Asia. http://e360.yale.edu/feature/life_on_mekong_faces_threats_as_major_dams_begin_to_rise/2741/
The Ecologist, December 14, 2013
-▶ THE MEKONG MUST RUN FREE - 11 NEW MEGA DAMS WILL DISPLACE TENS OF MILLIONS FROM ITS ABUNDANT FISHERIES AND WRECK ECOSYSTEMS http://www.theecologist.org/News/news_analysis/2196721/the_mekong_must_run_free.html
Yale Environment 360, November 4, 2013
-▶ CHINA'S GREAT DAM BOOM: A MAJOR ASSAULT ON ITS RIVERS http://e360.yale.edu/feature/chinas_great_dam_boom_an_assault_on_its_river_systems/2706/
-▶ 28,000 RIVERS WIPED OFF THE MAP OF CHINA http://sco.lt/7paeFV
July 16, 2013 Guardian Environment
-▶ WORLD BANK TO BRING BACK BIG MEGA DAMS, MAKING MATTERS WORSE IN AFRICA - BENEFITING CORPORATIONS, NOT PEOPLE OR NATURE http://www.guardian.co.uk/environment/blog/2013/jul/16/world-bank-dams-africa
WATCH
"DAMOCRACY THE MOVIE"
http://www.internationalrivers.org/resources/damocracy-the-movie-7782
International Rivers, January 15, 2014
-▶ U.S. CONGRESS TAKES LANDMARK WORLD BANK DECISION FOR RIVERS, DAMS AND RIGHTS. The World Bank is eager to re-engage in large dam projects around the world, and other financiers are following in its wake. The US Congress has now poured cold water on these plans. In a landmark decision it has instructed the US government to oppose the construction of large dams through international financial institutions, and called for justice for the victims of human rights abuses as a result of their projects.... http://www.internationalrivers.org/blogs/227/us-congress-takes-landmark-decision-for-rivers-and-rights
Science Insider, February 19, 2014
-▶ SCIENTISTS BLAST PLANS FOR NICARAGUAN GRAND CANAL. An alternative to the Panama Canal would harm wildlife, ruin lake, and disrupt indigenous communities, they say http://news.sciencemag.org/environment/2014/02/scientists-blast-plans-nicaraguan-grand-canal
International Rivers, January 17, 2014
-▶ REPARATION DUE FOR CHIXOY DAM ATROCITIES IN GUATEMALA : U.S. CONGRESS BLOCKS U.S. INVOLVEMENT IN MORE OVERSEAS LARGE DAMS, Nearly 32 years after indigenous Maya Achi communities were massacred to clear the way for building the Chixoy Dam, affected communities and massacre survivors achieved a victory today. The 2014 US Consolidated Appropriations Bill instructs the US directors of the World Bank and Inter-American Development Bank – which both financed construction of the Chixoy Dam – to "report … on the steps being taken by such institutions to support implementation of the April 2010 Reparation Plan for Damages Suffered by the Communities Affected by the Construction of the Chixoy Hydroelectric Dam in Guatemala."http://www.internationalrivers.org/resources/reparations-due-for-chixoy-dam-atrocities-8208
REPORT: International Rivers: September 2013
-▶ WORLD BANK, WITH CHINA AND BRAZIL RETURNS TO FUNDING MEGA DAMS http://www.internationalrivers.org/resources/world-bank-returns-to-big-dams-8077
SLIDESHOW
"THE XIKRIN-KAYAPO: PEOPLE OF THE BIG WATER"
True cost of Brazil's Belo Monte dam. Displacing 20,000 Indigenous People http://news.yahoo.com/photos/the-xikrin-kayapo-people-of-the-big-water-true-cost-of-the-belo-monte-dam-1386791970-slideshow/
International Rivers:
-▶ SILENCED RIVERS: THE ECOLOGY AND POLITICS OF LARGE DAMS http://www.internationalrivers.org/resources/silenced-rivers-the-ecology-and-politics-of-large-dams-4043
April 3, 2012 Environmental Protection
-▶ NATURAL RIVER NETWORKS ESSENTIAL FOR BIODIVERSITY http://eponline.com/articles/2012/04/03/natural-river-networks-are-essential-for-biodiversity.aspx
The Borneo Project»
-▶ INTERNATIONAL HYDROPOWER ASSOCIATION'S WORLD CONGRESS: EXCLUDES INDIGENOUS PEOPLES AND SUPPORTS CORRUPTION http://borneoproject.org/updates/international-hydropower-associations-world-congress-excluding-indigenous-peoples-supporting-corruption
Green Prophet, October 22, 2013
-▶ THE DAM THAT MAY DAMN EGYPT'S FUTURE http://www.greenprophet.com/2013/10/the-dam-that-may-damn-egypts-future/
May 23, 2013 New Scientist
-▶ ECOCIDE: HYDROPOWER MEGAPROJECT TO DAM RIVER CONGO http://www.newscientist.com/article/dn23589-hydropower-megaproject-to-dam-river-congo.html
VIDEO:
WHEN THE WATER ENDS: AFRICA'S CLIMATE CONFLICTS
PHOTOS
June 20, 2013 World Wildlife Fund
-▶ DAMS WOULD SIGNAL DEATH KNELL FOR HUGE MEKONG GIANT CATFISH http://wwf.panda.org/wwf_news/index.cfm?uNewsID=208993&
Terra Daily, October 24, 2013
-▶ MALAYSIAN TRIBES PROTEST MEGA DAM http://www.spacedaily.com/reports/Malaysian_tribes_protest_mega-dam_999.html
September 27, 2013
-▶ ANTI-SARAWAK DAM RALLIES IN AUSTRALIA, MALAYSIA TO STOP CONSTRUCTION OF 12 MEGA-DAMS UNDERWAY IN SARAWAK http://asiancorrespondent.com/113836/anti-dam-rallies-held-in-australia-malaysia/
-▶ MORE THAN HALF OF U.S. RIVERS ARE TOO POLLUTED TO SUPPORT LIFE AS SHOCKING REPORT REVEALS SCALE OF WATER... http://sco.lt/5Gpafx
WATCH
July 2, 2013 Treehugger
-▶ COOL TIME-LAPSE VIDEO OF REMOVAL OF GOLD RAY DAM, ROGUE RIVER, OREGON USA http://www.treehugger.com/infrastructure/time-lapse-video-shows-removal-dam.html
August 22, 2013 TerraDaily
-▶ DAMS DESTABLIZE RIVER FOOD WEBS: LESSONS FROM THE GRAND CANYON http://www.terradaily.com/reports/Dams_destabilize_river_food_webs_Lessons_from_the_Grand_Canyon_999.html
Ecosocialism Canada, March 13, 2013
-▶ THE GLOBAL WATER GRAB: A PRIMER http://ecosocialismcanada.blogspot.fr/2012/03/global-water-grab-primer.html
WHEN WILL CHINA LEARN: DESTRUCTION OF BIODIVERSITY IS DESTRUCTION OF LIFE
August 19, 2013 Terra Daily
-▶ HYDROPOWER POSES A THREAT TO SHANGHAI WATER http://www.terradaily.com/reports/Hydropower_poses_a_threat_to_Shanghai_water_999.html
-▶ RESTORING RIVERS: THE LIFEBLOOD OF BOTH HUMAN AND ECOLOGICAL COMMUNITIES http://sco.lt/5tVYLB
---- NICE WATCH ---
Full Episode - PBS Nature:
"SALMON: RUNNING THE GAUNTLET" Online
http://www.pbs.org/wnet/nature/episodes/salmon-running-the-gauntlet/video-full-episode/6620/
VIDEO
-▶ FISH UNABLE TO PASS THROUGH DAMS IN U.S. PRESENTS 'CAUTIONARY TALE' FOR DEVELOPING WORLD http://sco.lt/7NMK5h
WATCH:
PBSNature - Full Episode
-▶ SALMON : RUNNING THE GAUNTLET : DAMS vs NATURAL RIVERS -
Restoring Ecosystems and Salmon Runs by Returning Nature to Nature: Creating Dams, Blocking Natural River Flows, Destroys Ecosystems, human populations and brings more devastation while only producing hydroelectricity. Electricity power can be produced in more environmental friendly ways in this 21st Century. Dams belong in centuries past.http://www.pbs.org/wnet/nature/episodes/salmon-running-the-gauntlet/video-full-episode/6620/
VIDEO
April 4, 2013 - Yale Environment 360
-▶ AS U.S. FISH LADDERS ON DAMS FAIL, ONE CAN ONLY WONDER HOW THEY COULD WORK ON THE MEKONG AND XAYABURI DAMS http://e360.yale.edu/feature/blocked_migration_fish_ladders_on_us_dams_are_not_effective___/2636/
August 27, 2013 - World Wildlife Fund
-▶ MEKONG DAMS COULD ROB MILLIONS OF THEIR PRIMARY PROTEIN SOURCE http://wwf.panda.org/wwf_news/?uNewsID=20603
February 2, 2013 World Wire
EXCLUSIVE:
-▶ FIRST PICTURES FROM SEALED-OFF BAKUN DAM ZONE REVEAL ENVIRONMENT AND INDIGENOUS SOCIAL DISASTER http://world-wire.com/2012/02/22/exclusive-first-pictures-from-sealed-off-bakun-dam-zone-reveal-social-and-environmental-disaster/
June 17, 2013 Grist
-▶ NICARAGUA OKs PLAN FOR CROSS-COUNTRY CANAL, ENVIRONMENT BE DAMNED http://grist.org/news/nicaragua-oks-plan-for-cross-country-canal-environment-be-damned/
April 22, 2013 Inter Press Service
-▶ ICELAND DAM PROJECT PLAYS DICE WITH NATURE, AND LOSES http://www.ipsnews.net/2013/04/iceland-project-plays-dice-with-nature-and-loses/
------------------------------------------------------------------------------------------
---- AMAZON----
TerraDaily, October 28, 2013
-▶ BRAZIL JUDGE ORDERS WORK ON HUGE AMAZON DAM HALTED http://www.terradaily.com/reports/Brazil_judge_orders_work_on_huge_Amazon_dam_halted_999.html
May 29, 2013 Huffington Post Green
-▶ AS BRAZILIAN AMAZON BELO MONTE DAM PROJECT SPEEDS UP, INDIGENOUS TRIBE TRAMPLED http://www.huffingtonpost.com/nina-wegner/belo-monte-brazil_b_3340006.html?ir=Green
April 8, 2013 Mongabay
-▶ INDIGENOUS GROUP: BRAZIL USING MILITARY TO FORCE AMAZON DAMS http://news.mongabay.com/2013/0408-gen-brazil-dams-military.html
April 3, 2012 Earth First Newswire
-▶ ECUADOR TO SELL A THIRD OF ITS AMAZON RAINFOREST TO CHINESE OIL COMPANIES http://earthfirstnews.wordpress.com/2013/04/03/ecuador-to-sell-a-third-of-its-amazon-rainforest-to-chinese-oil-companies/
-▶ WHEN WILL WE LEARN: BRAZIL STATE BANK TO INVEST $11 BILLION IN AMAZON DAM http://sco.lt/6bEuy9
-▶ AMAZON TRIBE THREATENS TO DECLARE WAR AMID ROW OVER BRAZILIAN DAM PROJECT - BIG MONEY DRIVES EXTINCTION http://sco.lt/8kPfmr
August 21, 2013 TerraDaily
-▶ DAMNING THE PARANA RIVER: ARGENTINE DAM DEAL AWARDED TO CHINESE, DOMESTIC FIRMS http://www.terradaily.com/reports/Argentine_dam_deal_awarded_to_Chinese_domestic_firms_999.html
----------------------------------------------------------------------
---MIDDLE EAST-----
June 7, 2013 International Rivers
-▶ THE BATTLE FOR THE NILE http://www.internationalrivers.org/blogs/229/why-has-the-nile-river-become-a-battleground
National Geographic, September 27, 2013
-▶ WATER WARS: EGYPTIANS CONDEMN ETHIOPIA'S NILE DAM PROJECT http://news.nationalgeographic.com/news/2013/09/130927-grand-ethiopian-renaissance-dam-egypt-water-wars/
June 5, 2013 TerraDaily
-▶ EGYPT WARNS ' ALL OPTIONS OPEN' ON MEGA ETHOPIA DAM -
Ethiopia has begun diverting the Blue Nile 500 metres (yards) from its natural course to construct a $4.2 billion (3.2 billion euro) hydroelectric project known as Grand Renaissance Dam.
The Blue Nile joins the White Nile in Khartoum to form the Nile which flows through Sudan and Egypt before emptying into the Mediterranean.
http://www.terradaily.com/reports/Egypt_warns_all_options_open_on_Ethiopia_dam_999.html
June 6, 2013 Terra Daily
-▶ EGYPT UPS THE ANTE ON NILE DISPUTE WITH ETHIOPIA MEGA DAM http://www.terradaily.com/reports/Egypt_ups_the_ante_on_Nile_dispute_with_Ethiopia_999.html
June 3, 2013 World Environment News -
-▶ MID-EAST WATER WARS: Ethiopia studies on Nile dam fall short: Diverting Water From Egypt, Sudan and Ethiopia and the impact of a $4.7 billion hydroelectric dam. http://planetark.org/wen/68819
-▶ DROUGHT AND DAMS IN BIBLICAL GARDEN OF EDEN http://newswatch.nationalgeographic.com/2013/04/11/drought-and-dams-in-biblical-garden-of-eden/?utm_source=Twitter&utm_medium=Social&utm_content=link_tw20130428ngnw-drought&utm_campaign=Content
April 11, 2013 Green Prophet
-▶ TRACKING THE IMPACTS OF A HYDROELECTRIC DAM ALONG THE TIGRIS RIVER http://www.greenprophet.com/2013/04/tracking-the-impacts-of-a-hydroelectric-dam-along-the-tigris-river/
-----------------------------------------------------------------
--- USA -----
WATCH
PBS Nature Full Episode
MONETIZING THE COMMONS: THE DEPLETION OF NATURE
"THE MYSTERY OF THE EELS"
A Billion Dollar Industry as Population Plunges
130,000 Tons of Eeels Consumed in Japan Alone Each Year: http://www.pbs.org/wnet/nature/episodes/the-mystery-of-eels/preview/8239/
American Rivers
-▶ 51 DAMS REMOVED TO RESTORE USA RIVERS IN 2013 (INTERACTIVE MAP) http://www.americanrivers.org/initiative/dams/projects/2013-dam-removals/
June 12, 2013 International Rivers
-▶ U.S. DAM-REMOVAL SEASON OFF TO A GOOD START http://www.internationalrivers.org/resources/us-dam-removal-season-off-to-a-good-start-8010
August 22, 2013 TerraDaily
-▶ DAMS DE-STABLIZE RIVER FOOD WEBS: LESSONS FROM THE GRAND CANYON http://www.terradaily.com/reports/Dams_destabilize_river_food_webs_Lessons_from_the_Grand_Canyon_999.html
July 25, 2013 New York Times
-▶ HOPES FOR A FISH REVIVAL AS A DAM IS DEMOLISHED http://www.nytimes.com/2013/07/26/us/hopes-for-a-fish-revival-as-a-dam-is-demolished.html?_r=0
WATCH
Special reports | Seattle Times Newspaper
-▶ ELWHA:
THE GRAND EXPERIMENT TO TEAR DOWN TWO DAMS AND RETURN A WILDERNESS TO ITS FORMER GLORY
http://seattletimes.com/flatpages/specialreports/elwha/?spotlightname=elwha&spotlightquery=elwha
=========================
--- CHINA ---
-▶ WHAT'S WITH CHINA AND THIS FIXATION ON AND DOMINATION WITH DAMS?,,,,,,,
The Guardian
-▶ CHINA'S MEGA WATER DIVERSION PROJECT LARGEST IN THE WORLD : IT'S IMPACT ON THE ECOSYSTEM IS IRREVERSIBLE
The project has social implications as hundreds of thousands of people have been resettled so far to make way for the project. In Hubei and Henan provinces, almost 350,000 people were resettled from around the Danjiangkou Reservoir where water is to come for the middle route. But the resettlement has faced many problems with many residents complaining their new homes are dhoddily built and they have suffered a loss of their livelihoods http://www.guardian.co.uk/environment/chinas-choice/2013/jun/05/chinas-water-diversion-project-south-north?CMP=EMCENVEML1631
May 17, 2013 Guardian Environment
-▶ WORLD'S TALLEST DAM APPROVED BY CHINESE ENVIRONMENTAL OFFICIALS http://www.guardian.co.uk/world/2013/may/17/chinese-approve-plans-worlds-tallest-dam
June 9, 2013 Mongabay
-▶ DAMNING OUR RIVERS, WRECKING OUR ECOSYSTEMS: CHINA TO BUILD $17 BILLION WORTH OF DAMS IN INDONESIA BORNEO http://news.mongabay.com/2013/0608-china-borneo-dams.html
April 4, 2013 Karen News
-▶ BURMA ARMY MOVES TANKS IN TO PROTECT CONSTRUCTION OF A CHINESE BACKED MEGA DAM http://karennews.org/2013/04/burma-army-moves-tanks-in-as-its-orders-shan-army-out.html/
June 5, 2013 Guardian Environment
-▶ CHINA'S MEGA WATER DIVERSION PROJECT BEGINS TESTING http://www.guardian.co.uk/environment/chinas-choice/2013/jun/05/chinas-water-diversion-project-south-north
27 August 2012 WWF -
-▶ MEKONG DAMS COULD ROB MILLIONS OF THEIR PRIMARY PROTEIN SOURCEhttp://wwf.panda.org/?206033/Mekong-dams-could-rob-millions-of-their-primary-protein-source
April 3, 2013 - Guardian Environment
-▶ Munduruku leaders hit out at 'betrayal' after government pushes on with dam construction without community's consent... http://www.guardian.co.uk/environment/2013/apr/03/brazil-dam-activists-war-military
APRIL 12, 2013 International Rivers
-▶ A DAM TOO FAR IN LAOS - From Laos to Brazil, tropical dams worsen climate change http://www.internationalrivers.org/resources/a-dam-too-far-in-laos-7925
April 8, 2013 International Rivers
-▶ AND THE FOREST FALLS AROUND CAMBODIA'S LOWER SESAN DAM http://www.phnompenhpost.com/2013040864946/National/lies-threats-at-dam-site.html
-------------------------------------------------------------------
May 20, 2013 Voice of America
-▶ SCIENTISTS PONDER 'EPOCH' OF HUMAN DAMAGE TO GLOBAL WATER SUPPLY http://www.voanews.com/content/global-water-20may13/1664546.html?utm_content=buffer253de&utm_source=buffer&utm_medium=twitter&utm_campaign=Buffer
The Hindu
-▶ DAMN THE DAMS, SAYS EXPERT http://www.thehindu.com/news/cities/Vijayawada/damn-the-dams-says-expert/article4407160.ece?ref=relatedNews
-▶ LAND GRABS: HOW FOREIGN "INVESTMENTS" ARE REDISTRIBUTING WEALTH, LAND AND WATER ACROS THE GLOBE http://sco.lt/96H2yv
- ▶ WETLANDS VITAL IN SUPPORTING HUMAN LIFE AND BIODIVERSITY http://sco.lt/6Gprk1
May 15, 2013 Science Now
-▶ STUDY OF CONTROVERSIAL DAM REVEALS HIDDEN DEPENDENCE ON RAINFOREST http://news.sciencemag.org/sciencenow/2013/05/study-of-controversial-dam-revea.html?ref=em
May 13, 2013 Mongabay
-▶ DEFORESTATION WILL UNDERCUT EFFECTIVENESS OF RAINFOREST DAMS http://news.mongabay.com/2013/0513-dams-deforestation.html
May 23, 2013, Environmental News Network
-▶ DEFORESTATION DRIES UP DAMS THREATENING HYDROPOWER http://www.enn.com/top_stories/article/46014
Earth Techling
-▶ SMALL DAMS CAN ADD UP TO BIG PROBLEMS http://www.earthtechling.com/2013/06/small-dams-can-add-up-to-a-big-problem/
--------WATCH -------------
DO WE NEED HYDROELECTRIC PLANTS IN THE PRISTINE RAIN FORESTS OF THE WESTERN GHATS? http://www.youtube.com/watch?feature=player_embedded&v=H2aHuG9lW0U
VIDEO
April 10, 2013 - International Rivers
-▶ NAGARE BARRO BLANCO - INDIGENOUS CAMPAIGN TO STOP THE BARRO BLANCO DAM
The indigenous Ngabe and campesino communities living on the banks of the Tabasará river in western Panama are facing imminent disaster due to the illegal activities of Honduran-owned company, Generadora del Istmo (Genisa)... http://intercontinentalcry.org/nagare-barro-blanco/
May 28, 2013 Redd-Monitor.org
-▶ "SHROUDED IN SECRECY" Norway's REDD funding for the Amaila Falls dam in Guyana http://www.redd-monitor.org/2013/05/28/shrouded-in-secrecy-norways-redd-funding-for-the-amaila-falls-dam-in-guyana/
WATCH: ANIMATION:
-▶ +++ "THE STORY OF REDD" A REAL SOLUTION OR ACCELERATOR OF DEFORESTATION? http://www.scoop.it/t/biodiversity-is-life/p/2973775544/the-story-of-redd-a-real-solution-or-accelerator-for-deforestation-animation
April 22, 2013 Survival International
-▶ INDONESIAN MILITARY 'DEVELOPMENT' PROGRAM SPREADS FEAR IN WEST PAPUA http://www.survivalinternational.org/news/9173?utm_source=feedburner&utm_medium=feed&utm_campaign=Feed%3A+SurvivalInternational+%28Survival+International%29&utm_content=Google+Reader
March 18, 2013 Food Crisis and The Global Land Grab - farmlandgrab.org
-▶ NEW BURMA LAW ALLOWS FOREIGN OWNERSHIP UP TO 80% IN NATURAL RESOURCES http://farmlandgrab.org/post/view/21858
-▶ PHILLIPINES: PALM OIL EXPANSION IS TEARING APART INDIGENOUS PEOPLES AND ECOSYSTEMS http://sco.lt/6JKRxB
VIDEO:
-▶INDIGENOUS COMMUNITY WITNESSES END OF FOREST FOR PALM OIL http://news.mongabay.com/2012/0326-muaratae-video.html
-▶ *** ERADICATING ECOCIDE: WHY BUSINESS LEADERS MUST STEP UP TO THE CHALLENGE http://sco.lt/56vkOH
-▶ **** TERRACIDE: THE BIGGEST CRIMINAL ENTERPRISE IN HISTORY - DESTROYING THE PLANET FOR RECORD PROFITS http://sco.lt/95LXpR
Feb 21, 2013 - GRAIN —
-▶ LAND GRABBING FOR BIOFUELS MUST STOP http://www.grain.org/article/entries/4653-land-grabbing-for-biofuels-must-stop
-▶ +++MORE ON THE TERRIBLE DESTRUCTION OF DAMS TO OUR ECOSYSTEMS , WATER SUPPLY, COMMUNITIES AND AQUATIC LIFE
http://www.scoop.it/t/biodiversity-is-life?q=dams
@IntlRivers 5 Apr
-▶ INTERNATIONAL RIVERS: Please take action now to protect indigenous rights in Panama, and then retweet! http://ow.ly/jMPNV