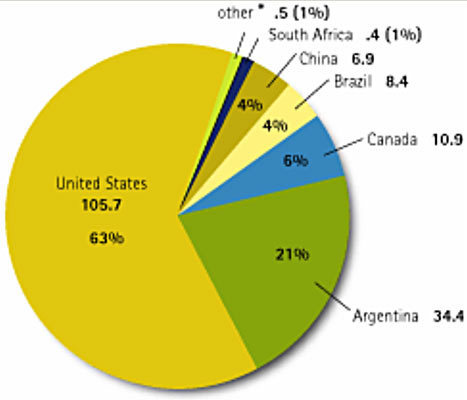 March 8, 2013 - Biosafety Information Center
A new report examining the consequences of GMOs since they were introduced 30 years ago has made a series of recommendations for the future handling of GMOs in the EU. The report examined the negative consequences for farmers, seed markets, non-genetically engineered products, consumers and the environment of 20 years of commercial GMO cultivation in the US.

The report was commissioned by a member of the Green Group in the European Parliament and published in English by the Institute for Independent Impact Assessment in Biotechnology (Testbiotech).

The report recommends: .... http://www.biosafety-info.net/article.php?aid=948