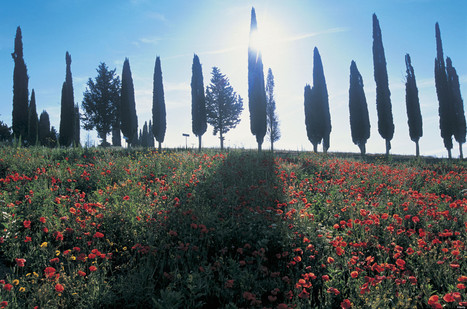 Huffington Post, Jan 22, 2013:
▶ TREES LINKED TO HUMAN HEALTH, STUDY
I am the Lorax. I speak for the trees. I speak for the trees for the trees have no tongues," Dr. Seuss's the Lorax said. And perhaps we should all be speaking for the trees, as a new study links the presence of trees with human health.
Specifically, researchers found that people experienced more deaths from heart disease and respiratory disease when they lived in areas where trees had disappeared.... http://www.huffingtonpost.com/2013/01/21/trees-linked-with-human-h_n_2505267.html
VIDEO REPORT
June 10, 2013 PBS Newshour
▶ HOW CLOSELY TIED IS THE HEALTH OF TREES TO THE HEALTH OF HOW REMOVING TREES CAN KILL YOU:
http://www.pbs.org/newshour/rundown/2013/06/can-lack-of-trees-kill-you-faster.html
Living on Earth, January 24, 2014
-▶ MOTHER OF MEDICINE TREE. A story of a dangerous collision between two worlds.
On the Pacific island of Palau, the modern world rubs shoulders with the traditional, and as the inhabitants eat a more Western diet, they often develop diabetes. But a traditional tree that grows there, known as the mother of medicine tree, promises a treatment http://www.loe.org/shows/segments.html?programID=14-P13-00004&segmentID=7
▶ Guardian Envronment, January 15, 2014
BIODIVERSITY OFFSETTING: HOUSING CRISIS SHOULD NOT INVOLVE BULLDOZING ANCIENT WOODS http://www.theguardian.com/environment/blog/2014/jan/15/biodiversity-offsetting-housing-ancient-woods-environmentalism
▶ Science Daily, Healthy Nature, Healthy Humans, January 16, 2013
LIVING WITH TREE BENEFITS HUMAN HEALTH http://www.sciencedaily.com/releases/2013/01/130116163823.htm#.UPgu3iO2IHg.twitter
▶ WHEN TREES DIE, SO DO WE
http://grist.org/news/when-trees-die-so-do-we/
▶ 5 UNBELIEVABLE FACTS ABOUT TREES: THEY 'TALK' TO EACH OTHER http://www.takepart.com/photos/5-amazing-unbelievable-facts-about-trees/they-talk-to-each-other
WATCH
▶ MOTHER TREES CONNECT THE FOREST: HOW DO TREES COMMUNICATE? http://www.scoop.it/t/biodiversity-is-life/p/2827188209/mother-tree-video-how-do-trees-communicate
Al Jazeera, October 13, 2013
▶ CHILDLESS WOMAN WHO MOTHERED TREES: http://www.aljazeera.com/indepth/features/2013/10/childless-woman-who-mothered-trees-2013106151053669587.html
May 29, 2013 Forest News
▶ THE INVISIBLE EXTINCTION OF FOREST GENETIC RESOURCES: CAN TREES SURVIVE? http://blog.cifor.org/16587/the-invisible-extinction-of-forest-genetic-resources-can-trees-survive/#.Ub7D4uswOic
April 15, 2013 National Geographic
▶ TREES CALL FOR HELP - AND NOW SCIENTISTS CAN UNDERSTAND http://news.nationalgeographic.com/news/2013/04/130415-trees-drought-water-science-global-warming-sounds/
▶ SOME AMAZON TREES MORE THAN 8 MILLION YEARS OLD http://www.scoop.it/t/biodiversity-is-life/p/3720842817/some-amazon-trees-more-than-8-million-years-old
Terra Daily, November 4, 2013
▶ WARM WINTERS LET TREES SLEEP LONGER http://www.terradaily.com/reports/Warm_winters_let_trees_sleep_longer_999.html
▶ ELDERS OF THE FORESTS DISAPPEARING WORLDWIDE - IRREPLACEABLE HABITAT FOR MANY ANIMALS http://sco.lt/5xvxI1
▶ NATURAL MIXED FORESTS MORE PRODUCTIVE THAN MEGA INDUSTRIAL MONOCULTURES http://sco.lt/8p51lZ
WATCH
David Suzuki: DOCUMENTARY -
"A SILENT FOREST" - THE GROWING THREAT OF GENETICALLY ENGINEERED TREES - FULL MOVIE http://www.scoop.it/t/biodiversity-is-life/p/3970510201/documentary-a-silent-forest-the-growing-threat-genetically-engineered-trees-full-movie
▶ MONSANTO GMO TREES COULD DEVASTATE FOREST ECOSYSTEMS http://sco.lt/52lFDN
▶ THE PLANT "BRAIN": COMMUNICATION AMONG PLANTS AND WITH OTHER SPECIES http://sco.lt/6Wlwif
WATCH
URBAN TREES ACT AS BIOLOGICAL FILTERS
http://www.scoop.it/t/biodiversity-is-life/p/1791835636/urban-trees-act-as-biological-filters
▶ "SUSTAINABLE' PALM OIL SHOULD NOT DRIVE DEFORESTATION http://sco.lt/6gIJKz
▶ THE GREAT AMERICAN CORPORATE GIVEAWAY : PUBLIC WILDLIFE PRESERVES: Pesticides, Chemicals, GMO Crops and... http://sco.lt/5YvsXZ
▶ENOUGHNESS : WESTERN THOUGHT vs INDIGENOUS PHILOSOPHY http://sco.lt/6EFbPt
▶ THICH NHAT HANH: BEYOND ENVIRONMENT: FALLING BACK IN LOVE WITH MOTHER EARTH | Guardian Sustainable Business | http://www.guardian.co.uk/sustainable-business/zen-thich-naht-hanh-buddhidm-business-values?intcmp=239
▶ ZEN MASTER THICH NHAT HANH: ONLY LOVE FOR MOTHER EARTH CAN SAVE US FROM CLIMATE CHANGE http://www.scoop.it/t/biodiversity-is-life/p/3995311842/zen-master-thich-nhat-hanh-only-love-for-mother-earth-can-save-us-from-climate-change