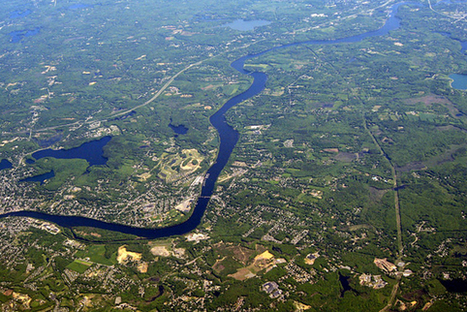 Jan 7, 2013 MONGABAY Dams create a largely impenetrable barrier for fish even when the dams were installed with specially-built passages, according to a new study in Conservation Letters...
The result has been a decimation of U.S. fisheries, food production, and wildlife across the river systems.

"Once these rivers supported tens of millions of pounds of biomass of these species and provided valuable protein to a growing nation," noted another co-author, Karin Limburg, with the SUNY College of Environmental Science and Forestry.
Read more at http://news.mongabay.com/2013/0117-hance-dams-fish-us.html#cLspG8OkUMHk9Ol6.99
WATCH:
"SALMON: RUNNING THE GAUNTLET" Full Episode PBS Nature http://www.pbs.org/wnet/nature/episodes/salmon-running-the-gauntlet/video-full-episode/6620/
ELWHA RIVER DAM : FREEING A RIVER TO IT'S FORMER GLORY - A GRAND EXPERIMENT http://sco.lt/7U34Ij
DAMS, ECOCIDE AND WATER RIGHTS: BIG MONEY DRIVES EXTINCTION: Indigenous Communities, EcoSystems, Forests Devastated http://sco.lt/79BRmT