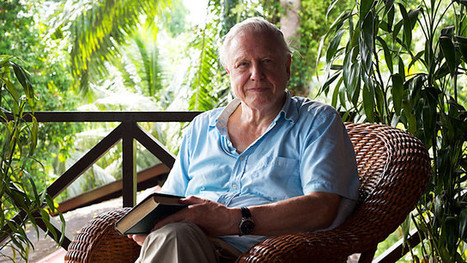 So lucky to get to watch the BBC nature shows here in the UK, rather than waiting until they are broadcast in the rest of the world. Sir David Attenborough looks at the changes in natural history during his 60-year career.
It's a remarkable chronicle of the way our attitudes towards the natural world have changed in the past 60 years, without question due in part to the wonderful television shows he has made. He makes a good point that whale hunting was halted because people's attitudes towards whales changed.
That's the challenge we face as plant biologists, to change people's attitudes towards plants and the twin goals of preserving them and their natural environments while at the same time increasing the productivity of our food plants so that we have some land left for the wild ones, both of which are especially urgent due to the warming planet. As he says, we had no idea 60 years ago just how fragile our planet is, but we do now!
Via
Mary Williams