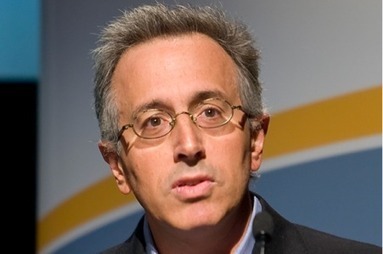 If libraries are only about paper books, they're doomed. E-books beat the paper variety in almost every way. An entire library of some 3,000 electronic books can be packed into a device the size of one slim volume. Don't know the meaning of a word? Touch it and get a complete dictionary definition. Have trouble reading small print? Make it appear in a larger font, or listen to the audio version. Looking for a new book? Check out suggestions based on previous favorites, sample reader reviews or search for a favorite author. Today, e-books can even be lent or borrowed.

If libraries are only about research, they're also doomed. Now, some 5 exabytes of data are produced every two days, according to Google's Eric Schmidt. That's equivalent to the amount of data produced in the entire history of human beings up until 2003. Only a tiny portion of that data is available in public libraries, but with powerful search engines, the Internet will deliver the answers to nearly any research question, as well as enable copying or downloading such items as handwritten diaries of Civil War soldiers, passenger lists of immigrants who landed at Ellis Island, auto repair manuals, historical photos or holiday videos made by family members. Free cut, paste and print at home beats feeding quarters into the library copy machine.

But libraries are not just about books and research, said Louis Zacharilla. "Around the world, libraries drive economic development, support entrepreneurs in Vietnam, provide vital health information in Nepal and Kenya, and help citizens to be engaged, informed and involved in Honduras and Romania. The 21st-century library is no longer just about books or solely a place for kids."

Zacharilla, Intelligent Community Forum co-founder and Digital Communities contributor, just returned from an international conference on the future of libraries in Mexico City.

He said a 2012 survey of more than 7,000 libraries in the U.S. revealed that key library services now include computer training, electronic job search skills, how to access online databases and how to deal with e-government. In addition, in more than 60 percent of communities, libraries are the only source of free public access to computers, according to the survey.
Click headline to read more--
Via
Chuck Sherwood, Senior Associate, TeleDimensions, Inc