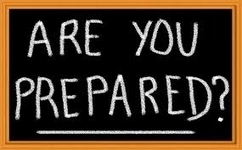 "The term "job interview" is searched ten times as often as the term "job search". The keywords "job search prep" is barely a blip on the Google's search term radar."
"What I often find in the job search process is that people want to chase the shiny objects they see. They want to jump to the last step in the process… the one that lands them a job offer: the job interview."
"
And they're right, good job interviews do result in job offers."
"However, 86% of people surveyed said that the biggest mistake they made in an interview was not preparing well enough." by Lea McLeod