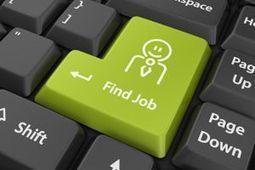 "Any modern job search requires more than just a resume and portfolio."
"Here are five...tips... job seekers should consider when embarking on their job search."
**Use keywords which describe you
**Google yourself, your brand is what the internet says
**Seek out and engage with potential employers
**Use professional language, in a social fashion
**Be human and demonstrate your soft skills
http://bostinno.com/2012/12/08/5-essential-social-media-tips-for-your-job-hunt/
I will add a sixth one to the list which has to do with your personal brand.
**Step back and consider how your social media activities reflect the skills and capabilities on your resume.
Soft skills are in demand as you read articles around what companies are looking to hire. What better place than social media to demonstrate your soft skills, such as creativity, communication skills, work independently, multi-task, organized, or self-starter. These are only ideas, what are your key words?
If you compare your keyword list, can you see these keywords in the images, words and structure of your social sites, or are they full of what you did and what you ate.
In the current job hunt, hiring managers and HR departments will use search engines to review your personal brand. Make sure what they see is what you want, not what "the internet says about you".