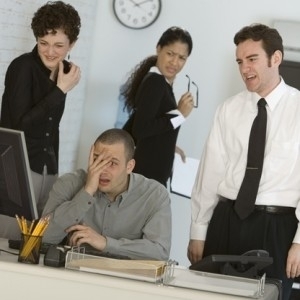 "A new study reveals the 10 worst communication blunders that will ruin your professional reputation."
We do not rack up points for having good communication skills, yet we are crossed off the lists of canidates for leadership positions.
Read mistake number 4 below and think back to conversations you've had at work and/or in an interview which ended up poorly. Was it something you said?
No. 4: Sounding Uneducated
"Executives say it's important for leaders to portray gravitas, worldliness and intellectual horsepower. ...then they blow it when they open their mouths and sound like complete buffoons."
Read the article for tips and ideas of how not to make the 10 worst communication blunders we all hear and see every day.
http://www.forbes.com/sites/jennagoudreau/2012/11/16/the-10-worst-communication-mistakes-for-your-career/
Via
Charles Tiayon