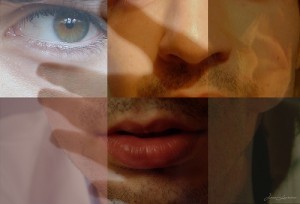 Did you know most of the incoming information to your brain is discarded after 15-20 seconds, unless it is relevant or interesting to you?
Hopefully, you haven't discarded this post yet! You don't want to miss out on learning how a snake can be comforting for some students or why a slice of lime can make a world of difference in the school cafeteria!
All learners learn in different ways, relying on different senses. The more information is coming in through a variety of senses, the more likely it is that students will find some of it relevant or interesting.
The following tips are to stimulate your creativity – how can you introduce new concepts or skills through a variety of senses? Or how can you meet some of your students sensory needs so they are able to find the information you are teaching to be relevant or interesting.
VISION:
* Consider using photographs instead of PCS or icons. Some students will relate more to actual photos for their visual schedules instead of other images. Make it even more engaging by having the student take the digital photos.
* Comic formatted books can be very motivating for middle school students to read. An app for the iPad, Middle School Confidential: Be Confident in Who You Are addresses many subjects (i.e. liking who you are, not worrying about what others think, what to do when feeling stressed) that are on the minds of middle schoolers.
HEARING:
* Record social stories for student to listen to at listening center. Use Speech Journal app to combine recorded messages with your own images.
* Incorporate music to help with classroom transitions. This can be as simple as playing instrumental music, or teaching the students songs to sing when changing activities.
SMELL:
* A friend made a weighted snake for her son to wear around his shoulders to give him sensory input. She added the sense of smell by sewing the snake out of one her old bed sheets. Her son loves the comfort of "smelling" his mom at school.
* You've probably heard of cleaning your palate before courses at a formal dinner party. Did you know there is a way to clear the olfactory palate? How you ask? Put a cut up lime in a baggie and have your child smell it. This can be helpful if all of the smells in a school lunchroom are overwhelming.
TASTE:
* Some students love to explore objects by tasting them, chewing on them, and/or just putting them in their mouths. Instead of telling the students to stop this behavior, give them an alternative to chew on. It can be as simple as a piece of gum, or a piece of chew jewelry.
* It is fun to connect traditional recipes when studying different countries or cultures. For students who have reading challenges, or students learning English as a second language it may be challenging for them to follow a written recipe. There are some visual cookbooks available, but many times they do not contain the recipe the student wants to make. An alternative is to take photos of a person preparing the desired dish and begin making a customized cookbook!
TOUCH:
* Teachers have been providing fidget items (i.e. squishy ball, Silly Putty, variety of fabrics, etc.) for students to use to help them regulate. Chances are there are probably other children in the class that could also benefit from having a fidget item. Go to your nearest dollar store and purchase a variety of fidget items so you have enough for whole class. Put the items in a tub, bucket, or other storage container and offer them to any student.
* Continue providing math manipulatives so students can learn mathematics by doing mathematics. Even middle school students can benefit from having objects to help them move from the concrete to abstract levels of understanding. The brain is constantly looking for patterns; the use of manipulatives helps the student see the patterns.
How else can you incorporate Sensational Senses in your lessons? Click on the speech bubble icon below to post a comment.
– Charmaine