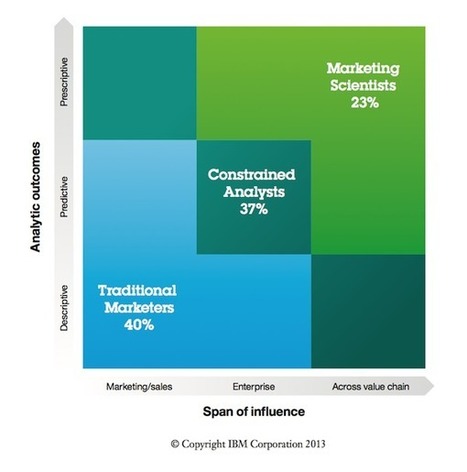 I were a marketer psychologist — that is, a therapist to marketing teams, for which I'm sure there's a market — I could imagine making a fine living by asking open-ended questions, such as "What does marketing sciencemean to you?", and holding up a mirror to people's responses.
I hear you say data-driven. What's your earliest memory of working with data?
"Marketing as a science" strikes me as a bit of a Rorschach test for marketers these days. The answers seem to vary tremendously, offering glimpses into an organization's worldview and culture in our digitized and data-ified world. (To play fair, last month I wrote up my interpretation of that nomenclature inkblot by describing 4 principles of good marketing science.)
So I've been eagerly consuming content, wherever I can find it, that champions science in marketing, to appreciate the different perspectives people bring to that concept. The latest piece I've read is a new IBM report, Marketing science: From descriptive to prescriptive.