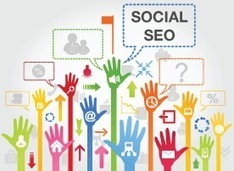 From The Article: "Google and Bing are significantly increasing the role of social media in the user experience of searchers. Instead of getting a simple list of 10 links in search results, we now see tons of recommendations from our friends who have shared content on social media.
Additionally, search engines have publicly announced that social signals are being used as a factor to determine search rankings. As a result, search marketers will need to incorporate social media into their strategy to take advantage of the growing opportunities in social + search.
The following resources will help you learn more about integrating social and SEO".
Full Article Here: http://www.sparkplugdigital.com/blog/seo-social-integration/
Via
Antonino Militello