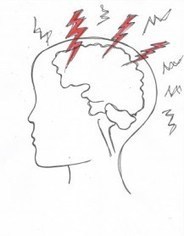 Researchers led by Roi Cohen Kadosh at the University of Oxford trained people on two kinds of maths skills, rote learning simple arithmetic problems and practicing more varied calculations.
During this learning process they applied small and continually varying electrical currents to the scalp, above the temples. A control group wore the electrodes but didn't receive any current. Compared to the controls, the people who practiced with the current turned on performed faster on the maths problems.
Even more amazing, when a subset of the participants were brought back six months later, those who had received the electrical treatment were still significantly faster, albeit only for the harder, more varied, calculations.